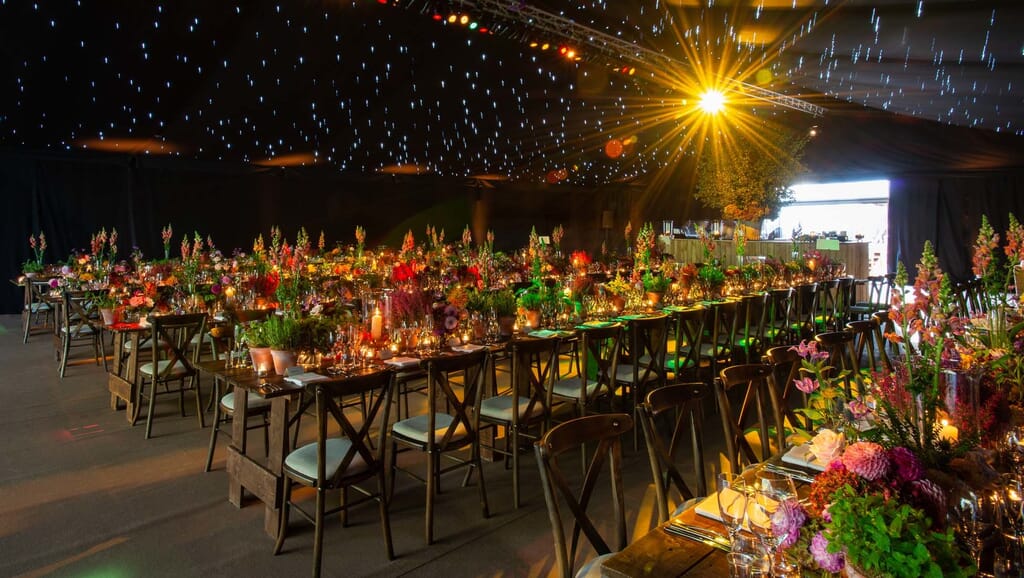 If you've chosen to get married in September, October or November, you might already have a vision of your dream event, from the bridesmaids' russet dresses to photoshoots amongst the red falling leaves of the Cotswolds. Always follow your instincts – but take a little inspiration, too, from the most on-trend Autumn wedding themes.
If you're looking for luxury wedding planners in the Cotswolds – or beyond – Henry Bonas has the experience to bring your big day to life. But before you get in touch, here's our guide to all this year's best Autumn wedding themes.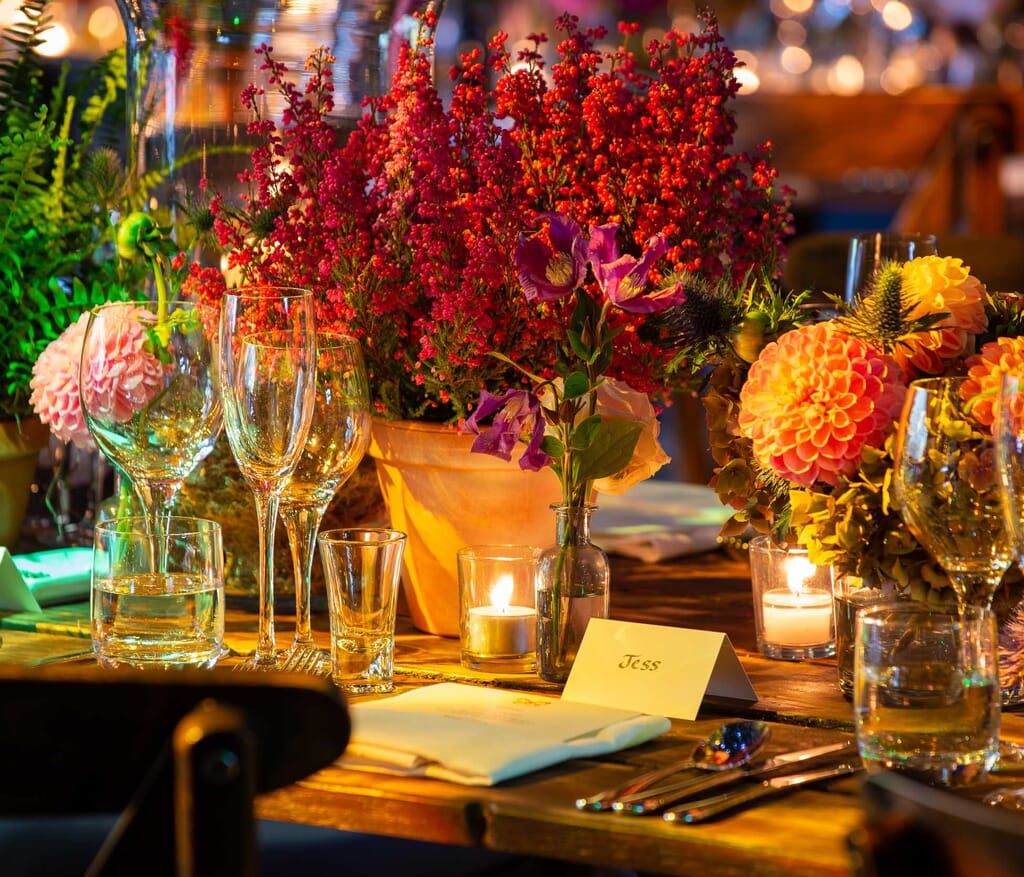 Autumn Wedding Venues
As luxury wedding planners in the Cotswolds, we're spoilt for perfect Autumn wedding venues. Converted barns are the classic choice, and hard to beat, naturally lending themselves to the rustic vibe and warm colour palette of an Autumn wedding. But don't discount yurts and marquees, which will still brim with seasonal atmosphere if you decorate them well. Just bear in mind that with temperatures averaging 7 to 13 degrees in October, you'll need proper heating in the marquee and for the outdoor areas: firepits and chimineas will suit your theme better than patio heaters. Whatever venue you choose, it should have some striking trees on the grounds – your photographer will thank you for it!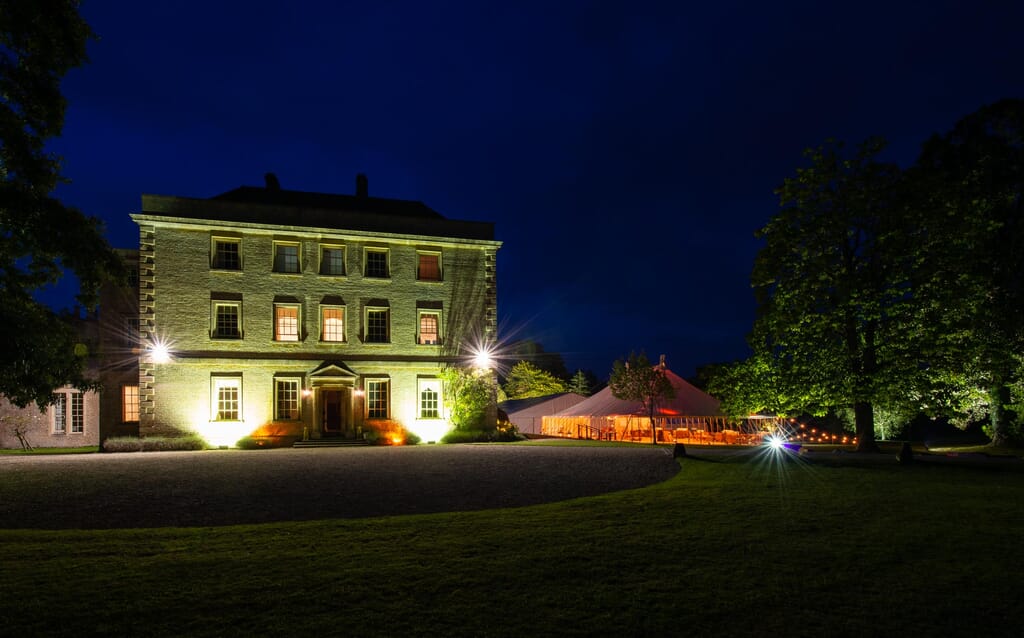 Autumn Wedding Dresses and Suits
The classic white wedding dress will still work in Autumn, but there's far more flexibility over colour during these cooler months. Consider ivory, cream or a subtle antique gold, add a shrug and embellish your bouquet with twigs, berries and warmer-toned flowers. Even your makeup can reflect the season with red and bronze accents – and so can the groomsmen, in navy or tweed suits. Any serious wedding photographer will have a plan to make sure they catch your dress in the best light, but check what time the sun will set.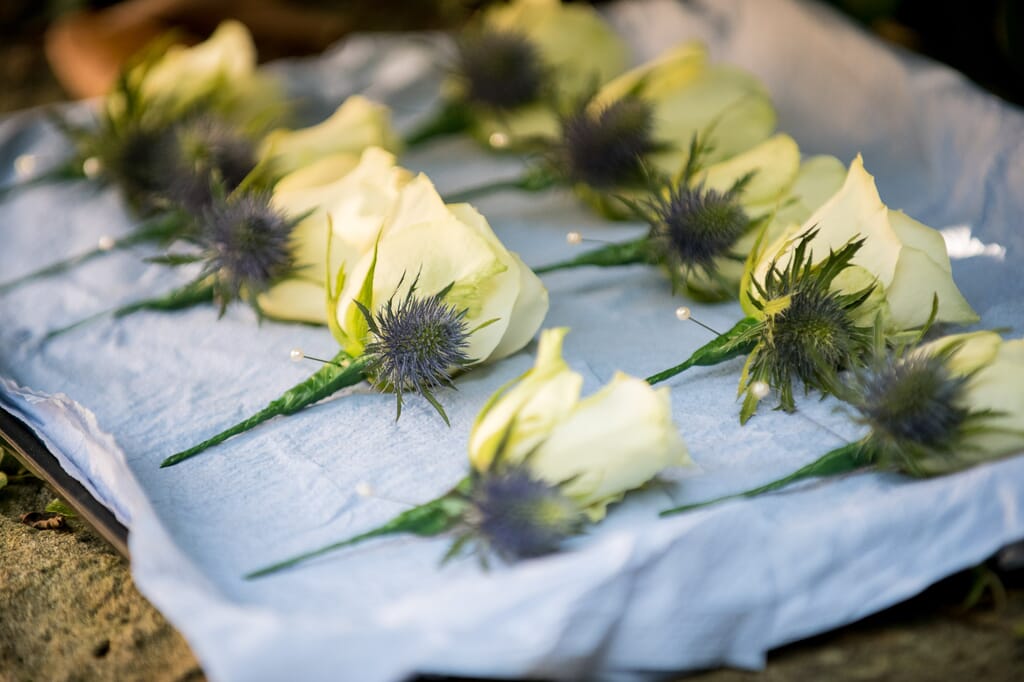 Autumn Wedding Decorations
From the outset, your wedding invitations should reflect the season, perhaps tied with brown string, and featuring earthy motifs and colours. The all-white summer wedding palette will feel chilly and unfriendly in Autumn, so when styling the venue or marquee, think reds, greens, chocolates, rusts, yellows and oranges – with gold as the accent but not the main event. The trick with Autumn wedding decorations is to bring the outside in, so start off with a showstopper like a tree decorated with fairy lights, then embellish the venue and tables with warm touches like hessian bunting, string bobbins, pine cones, even squashes, pumpkins, conkers, chestnuts and acorns.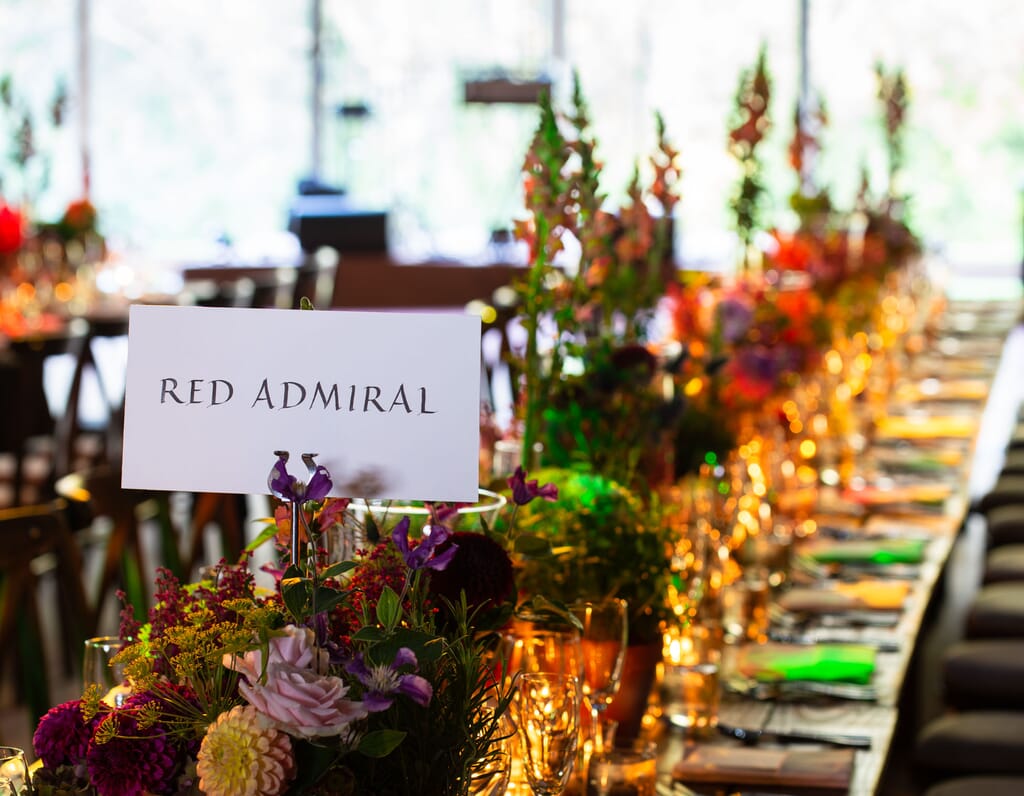 Autumn Wedding Food
All of Britain's best produce is coming into season in Autumn, so reflect that in your wedding menu, with plenty of warming soups, root vegetables and slow-roasted lamb or beef. Red wine, sloe gin or an oaky Chardonnay will catch the season, and consider serving warm drinks like mulled cider, hot toddys or late-night hot chocolate in shabby-chic chipped enamel mugs. For the pièce de résistance, the wedding cake could be placed on a tree stump and decorated with seasonal berries.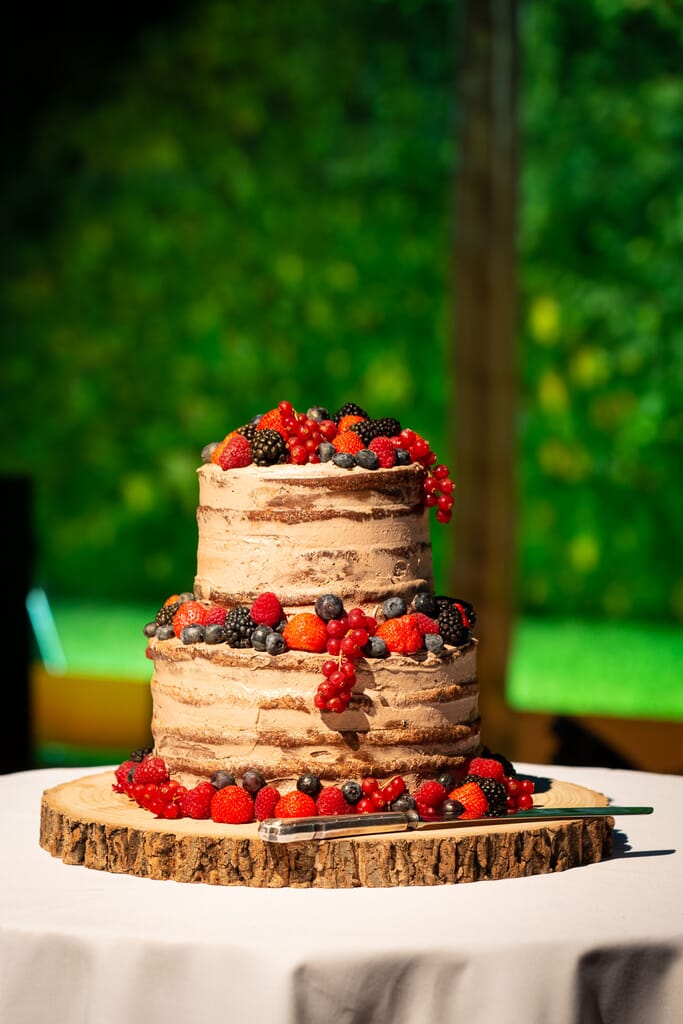 Need a little more help with your Autumn wedding? Our experience as luxury wedding planners in the Cotswolds – and beyond – means we can find you the perfect fit. Get in touch today to discuss your requirements.