Autumn Weddings and Parties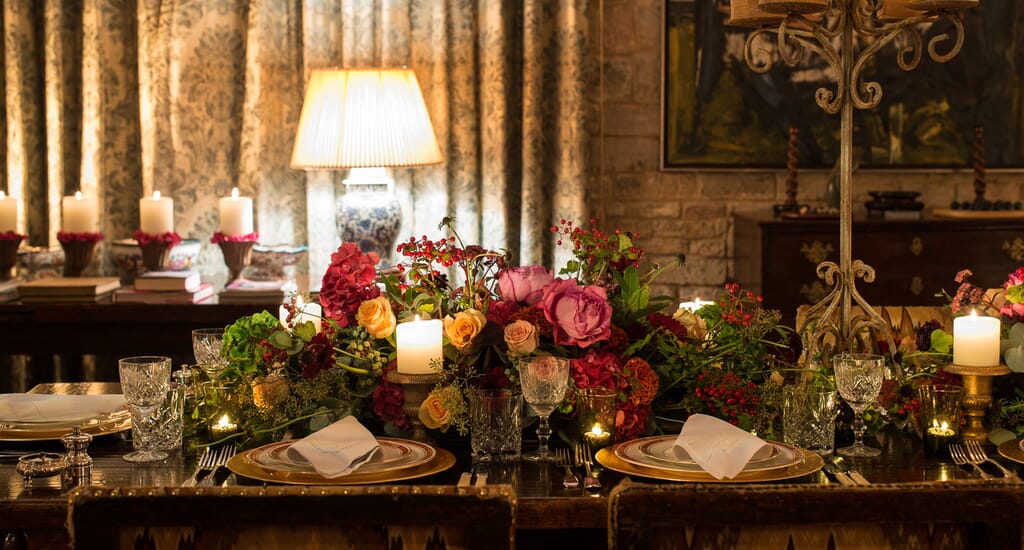 Here at Henry Bonas we have dedicated the last ten years to organising an array of spectacular weddings and parties, and can confidently say that some of the most memorable and enjoyable events have taken place in the autumn months. We always plan for every contingency, including the worst weather possible but sometimes we revel in the most fabulous Indian Summers!
Set the mood
One of our top tips is 'how to get the mood right' and it's so important when designing a wedding or party, and even more so when you can't predict the weather. Stunning autumnal leaves and trees light up beautifully, hops are a great decorative way to break up marquee walls, and candlelight creates warmth, atmosphere and romance. Be brave with colour and design at this time of the year and use rich accent colours, orange, gold, russets and cinnamon. These tones work wonders in autumn, so stems including lilies, gerbera, dahlias, berries and roses in these seasonal hues are simply perfect.
Seasonal menus
On the menu we suggest you start warming up for winter roasts and filling puddings. At a beautiful early autumn wedding last year we produced Ox Cheek Osso Buco on a bed of creamy mash with cavolo nero, roasted butternut squash and courgette fries – 250 plates came back empty!
If you are trying recipes at home first, in preparation for choosing your event menu, start with those over grown vegetables in your garden – try roasted marrow with walnuts, coriander and shallots with a slow roasted shoulder of lamb. Mouth watering! For pudding one of our firm client favourites year after year, is fig and almond tart with rhubarb ripple ice cream……simply delicious.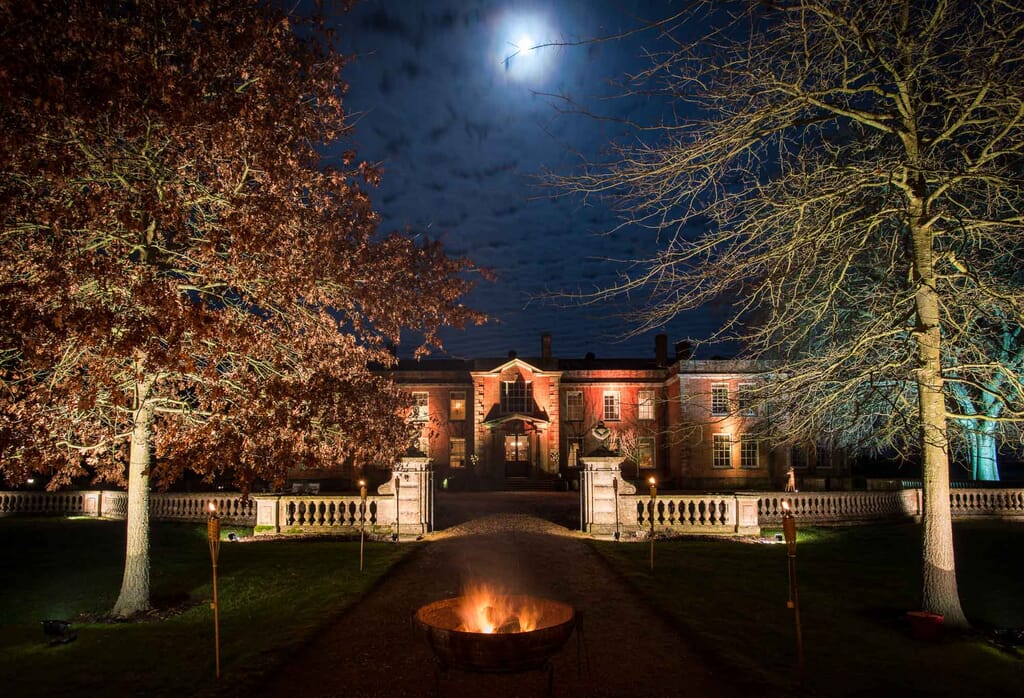 Stunning Cotswold venues
We have so very many stunning venues on offer across the Cotswolds, but why not consider a marquee during the autumn and winter months? Marquees are a flexible and solid option all year round and in the autumn you need to simply focus on keeping guests warm and dry. A wooden floor is essential, use a whisper quiet indirect heating system to stop drips and condensation and remember that outside spaces are very important as well. The outside smoking area needs to be protected from the elements but located as close to the dance floor as possible, so as not to split the party. Use patio heaters, wood burning braziers and fire pits for warmth and atmosphere. For large events have a good parking plan up your sleeve in case of heavy rain.
With a dazzling venue, inventive styling, a perfect menu and of course professional event planning expertise, your autumnal celebration will be delivered in spectacular style.
The more you prepare for wind and rain then the more likely you are to get a wonderful late Indian Summer.