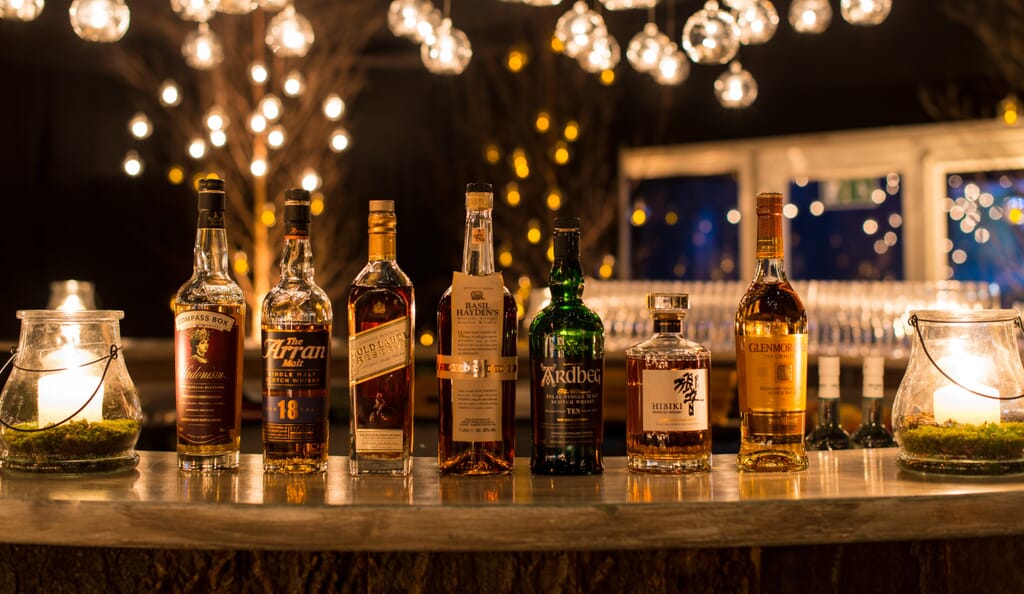 find a bit of festive cheer with our selection of Christmas party cocktails and canapés to make and enjoy with your friends and family. Light the fire, settle in and have a jolly good Christmas and New Year. See you in 2018!
Snowdrop Cocktail
250ml Vodka
250ml Martini Bianco
5ml Angostura Bitters
2 x 75cl bottles of Champagne/Sparkling wine
Sprigs of rosemary
In a jug mix the vodka, vermouth and bitters. Keep chilled.
To serve pour 35ml into a chilled flute glass add a sprig of rosemary and top with cold Champagne.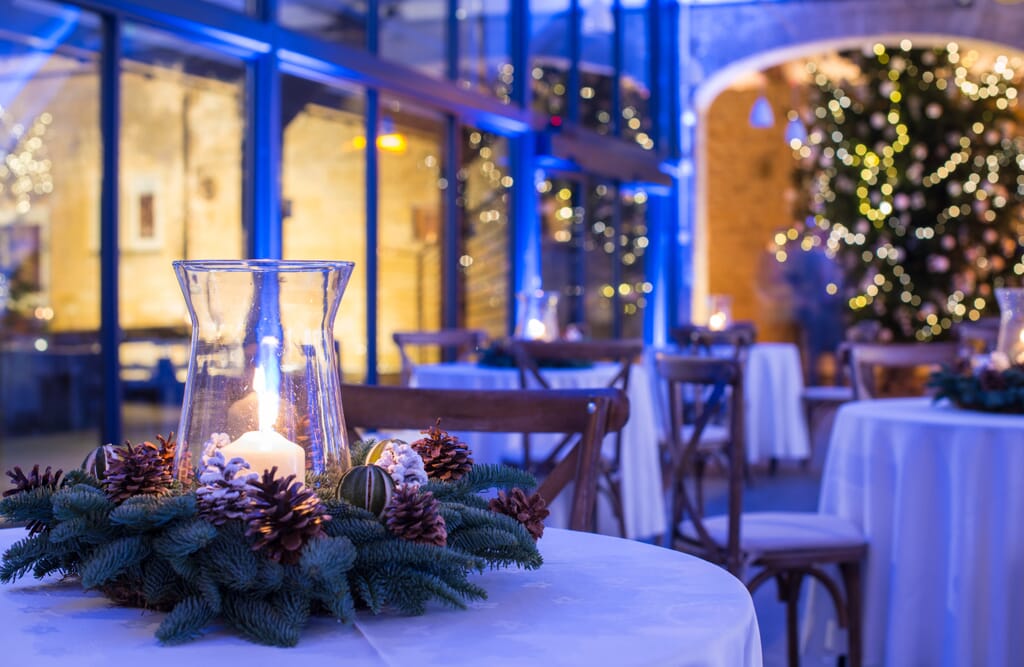 Mulled Sloe Gin
1 litre of apple juice
Juice of 3 lemons
3 cinnamon sticks
6 dashes of Angostura Bitters
2 oranges
300ml sloe gin
Cranberries to garnish
Combine apple juice, lemon juice, bitters and cinnamon sticks in a large pan. Simmer for 15 minutes. Remove from heat. Add orange slices and sloe gin. Garnish with cranberries, orange slices and cinnamon sticks.
Then have a nibble at one of our favourite canapés – truffle honey-roasted fig and pancetta crostini with gorgonzola, pear crisps with blue cheese and hazelnuts, or a hearty mini Yorkshire pudding, served with smoked venison and redcurrant jelly. Diet starts in the New Year..