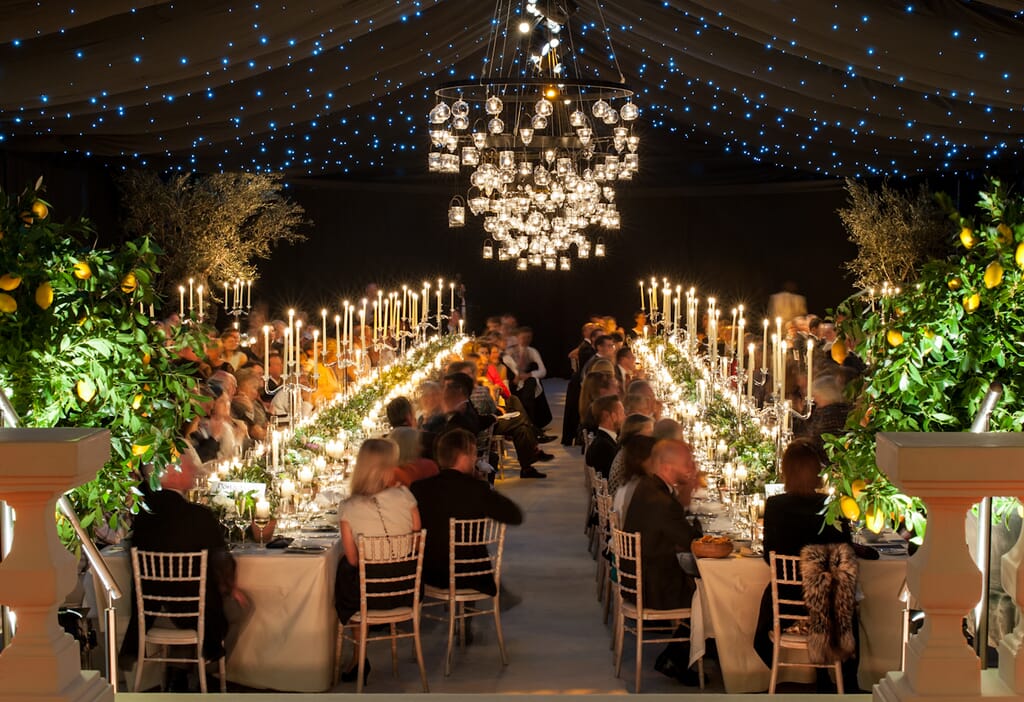 Here are our three essential romantic ingredients…
Atmosphere
Work out what kind of atmosphere you want to create. When personalising your wedding day, do you want a fun party buzz or do you want a calm and romantic atmosphere? The best events appear effortless in striking just the right balance and to create real atmosphere, keep your guests together and don't split the party up. To achieve this, consider smaller and more intimate tables where people can talk across to each other, keep the bar close to the dance floor, make sure there is a good smoking area close to the party (outside of course!) and have lots of chill out furniture.
Lighting
This is vital to get right and is the key to creating romance, particularly at a wedding. We have all visited restaurants and bars where they have got the lighting wrong and therefore there is no atmosphere. Get a professional lighting/production company involved at the beginning of the wedding planning and work out what the natural light levels will be for important timings throughout the day, like guests going into dinner. At Henry Bonas we are great fans of candle light – more candles equals more romance!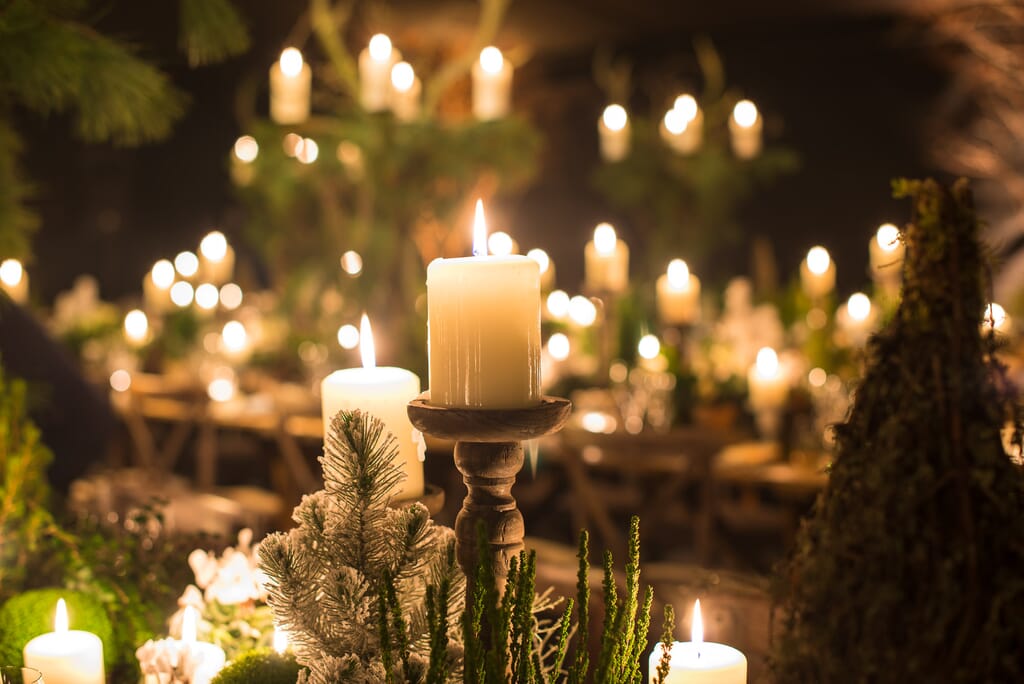 Surprise
Keep everyone on their toes in anticipation and suspense. Never let your guests know the whole plan for the day or what is about to happen next…. Weddings are far more exciting, memorable and romantic when there is genuine amazement in the air. Reveal the dining marquee and then later reveal the first dance in the nightclub marquee. Have a series of surprises up your sleeve, as well as surprise food, drinks and of course entertainment!
Follow these three golden rules and you won't go wrong.
For advice and support to plan and deliver your own personal wedding day, Henry Bonas and his team are on hand, to discuss your ideas.