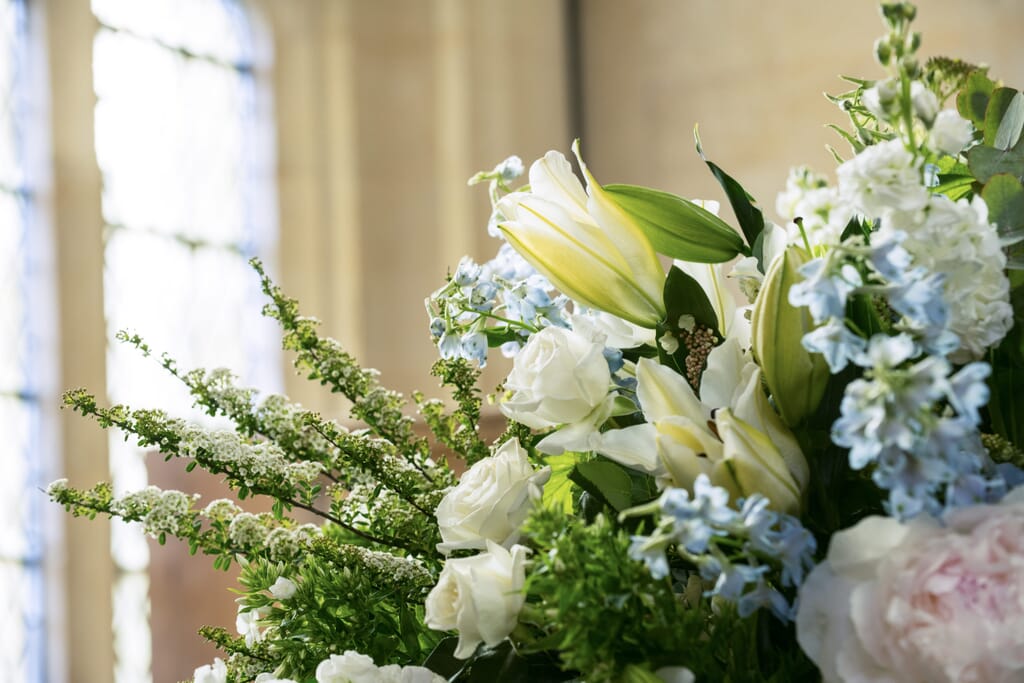 Soon to be newly-weds often wish to create an air of informality and effortless, natural charm. So, how do you achieve this elegant and simple look, but still have all your guests going "Wow" instead of "Hello we've had the florists in"…..?
Lose the jam jars – they just look like empty jam jars from the super market…
Height – take your flowers and branches up high. Never underestimate the importance of height in a marquee/room, as it will add structure, beauty and most importantly drama. Rooms must look beautiful when they are full of people and you need to see the flowers amongst the crowd. Going high with thin stemmed table decorations also means guests can talk across the table, rather than round the flowers, adding to the atmosphere and buzz of your big day.
Seasonal Flowers – are vital if you want a natural look and it will save you money as well as the environment (air miles). Use natural foliage to give space between the blooms. Flowers should not be packed together and need to sit naturally. Use stems instead of cutting them off – this will give you more impact as well as saving on cost as you have bought the stem so you might as well use it. Hops work particularly well in late summer and early autumn and will certainly bring reflect the rural idyll…
Candle Light – is so important. Even on long summer evenings candles create atmosphere and romance. As the evening light fades, candles come into their own and bring a new dimension to the wedding look and feel. Have the candles on different levels throughout the marquee or venue.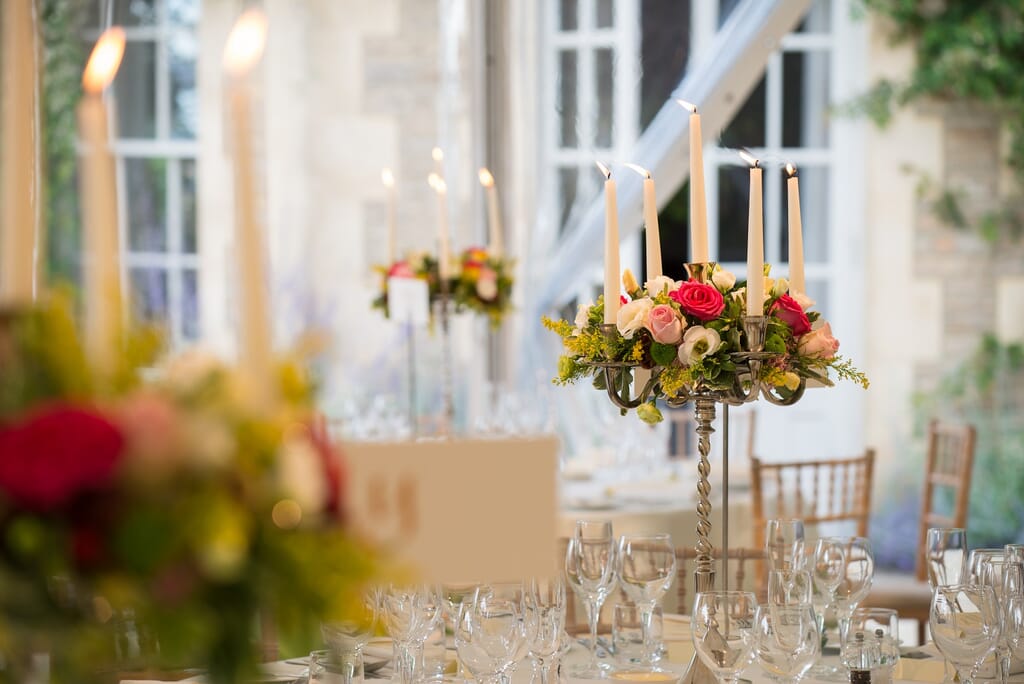 Plants – will give you a very natural look and garden feel, bringing the outside in. They will give you more volume without having to spend lots on cut flowers. Last year we worked with a client to re-use the herb plants, which had been part of the event backdrop, to create a personalised herb garden after their wedding. A lovely idea to retain a part of your special day, as a permanent memory at home.
Moss – is one of our favourite products, perfect to create that authentic and natural look. It is fantastic to wrap candelabras in or glue into glass vases. Moss is cheap, abundant and it helps give scattered flowers wonderful impact.
Colour – don't be afraid to use it! In the past the trend has been to have a hint or blush of colour, but now couples are looking for more warmth. This can also be achieved using slightly off white or pastel linens. There is always a danger that a marquee can look rather sterile and pale, so use subtle colours to achieve impact and warmth.
Lighting – this is crucial to get right for any look and we will always bang on about good lighting!