Guide to Planning the Ultimate Party Weekend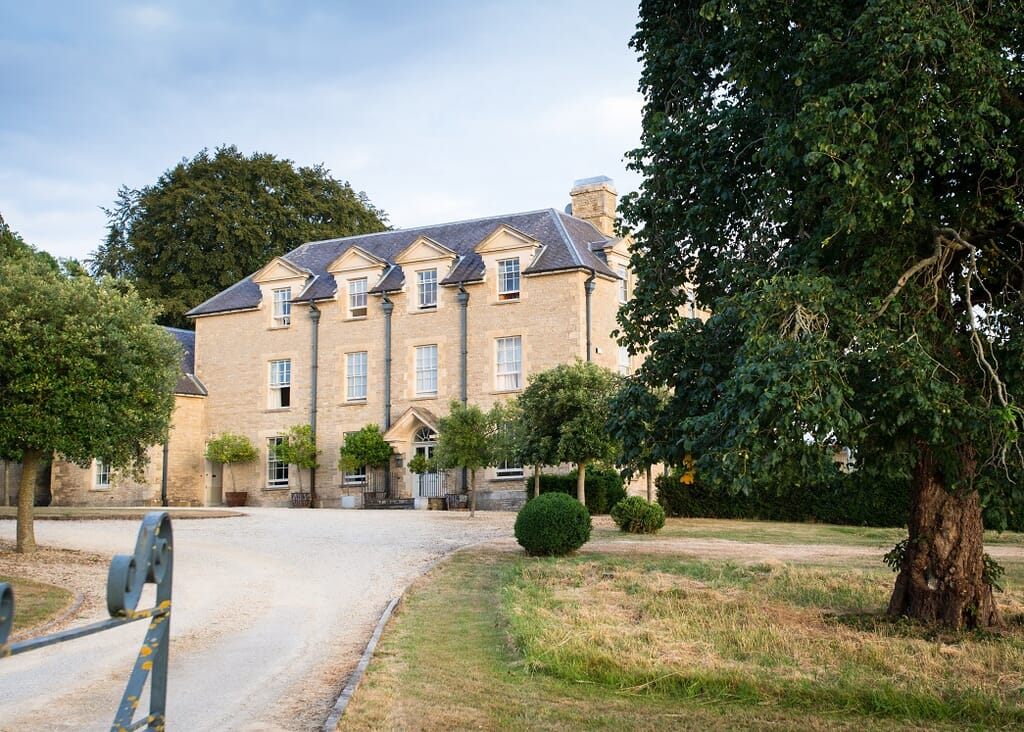 If you are going to go to the trouble and expense of getting all your friends in one place at the same time for a special occasion, why not extend it for the whole weekend? From food, drink, accommodation and those little extra touches, you too can host your own weekend-long party with our Ultimate Weekend Party Guide!
Friday Night – do not get carried away…
We have all left work with that Friday feeling, but it is vital that you do not push it too hard on the first evening. Treat Friday evening like a warm up – in winter, light the fire, set a cocktail bar with beautiful glasses, ice, and discrete bar staff. Indulge in roving canapés as guests arrive from their journeys. In summer, plan a BBQ by the swimming pool with background music, gin and tonics, rosé and bottled beer. The key is not to have a planned formal meal in case your guests are delayed. Some of your guests will see their old friends and other guests may use Friday night as an icebreaker. Be sure to introduce people to set the foundations for the most amazing weekend!
Sleeping arrangements…
Treat your guests to a boutique hotel experience by making sure they have a goodie bag of toiletries, water, nibbles and perhaps even a rough itinerary of the weekend in their rooms so they know what to expect. It goes without saying that you should always allocate rooms before guests arrive – no-one likes to feel they have been done out of the best room because they arrived last. Summer brings a new perspective – make sure you think of the little extras that really make your guests feel welcome and comfortable, no matter what the weather brings. We put a 'glamping survival kit' in each tent consisting of items such as torches, bottled water, snacks, shower gel, hand sanitiser and tissues. Get some really good showers and loos set up and make sure the glamping site is elegantly lit. Fire pits are brilliant, surrounded by hay bale seating and cosy blankets, but safety needs to be thought about – fire extinguishers and a someone on fire duty is essential. Above all make your guests feel loved from the moment they arrive!
The morning after…
The next morning guests will wake up hungry – we love using quirky vintage breakfast vans in summer which serve fresh coffee, orange juice, bacon rolls and croissants, granola and organic yoghurt. Don't forget to cater for vegetarians, vegans, and coffee addicts! If you are hosting from a private house, bring in a chef so that those hangover breakfasts can appear without any effort on your part – it's your party weekend after all.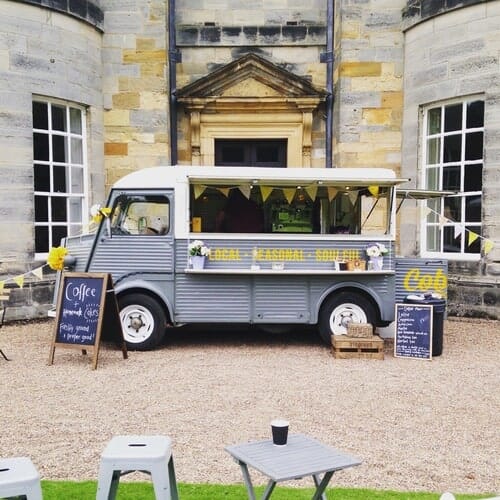 Get active! Or not…
Morning activities can include yoga, tennis, tug of war or just chilling out with a coffee, a good book or the weekend papers. Find some maps of the local area, and set out for a brisk wintery walk to a local pub for lunch. Pizza ovens and vans are great for summer and you may want to add fresh salads, charcuterie, cheeses and fruits. Everyone loves ice creams and serve chilled rosé and beers. Let your guests really chill out and get their strength up for the big Saturday night bonanza…
Get ready to party…!
Saturday night needs to be the highlight. If your guests have been sleeping under canvas and you need them to glam up, we love bringing in mobile hairdressers who can give the girls (and boys) blow drys, manicures, and even makeup touch ups. If you are really spoiling them, set up a masseur in one of the rooms for a pre-party treat.
Make sure everyone knows the timings and dress code for the evening – cocktails served in the drawing room followed by dinner at 8.
You may invite other guests who have not glamped for Saturday night and this works really well if you are mixing the ages. Spoil them all with delicious canapés, Champagne, cocktails, a lavish dinner, live band and dancing into the early hours.
Goodbye…
The next day, have taxi numbers and train departure times handy, bring the breakfast van or chef back for a farewell brunch, and say goodbye to your friends knowing that they have had the most fantastic weekend! You have set the bar high, now you can relax!