How to Host an Incredible Cocktail Party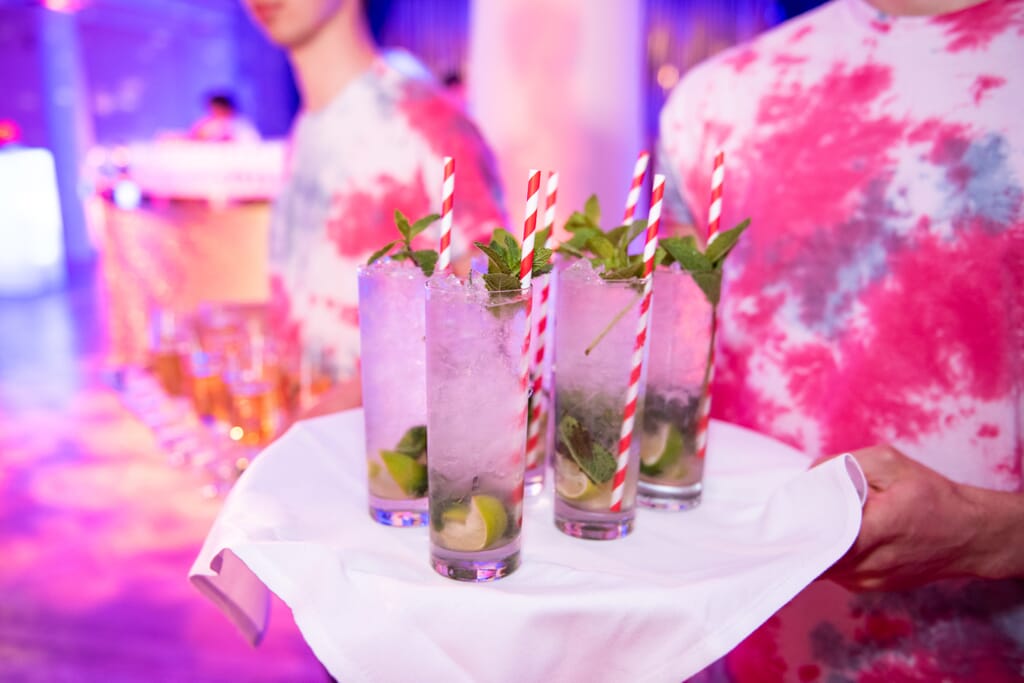 Whether you're planning a private party, intimate dinner or anniversary soirée, a cocktail party promises the perfect event to celebrate with friends and family. But don't be fooled, pulling off a flawless party can take some serious expertise. As Luxury Event Planners in London, we're unlocking the secrets to throwing a seamless, styled-led cocktail party.
Cocktail menu
First things first, choose one or two signature cocktails for your guests to enjoy and work the evening around them. If your cocktail party has a theme, such as an engagement party or birthday celebration, make sure your chosen drinks offer a subtle nod towards the occasion. For instance, if it's an engagement party you could choose a 'Mr' cocktail and a 'Mrs' cocktail. Choosing three signature drinks offers enough variety for your guests to enjoy without overwhelming yourself with the stress of catering for lots of different choices. If you're having a large guest list, we suggest swaying towards cocktails that can easily be part or fully prepared in advance. And of course, it goes without saying, they need to look delicious and taste just as good.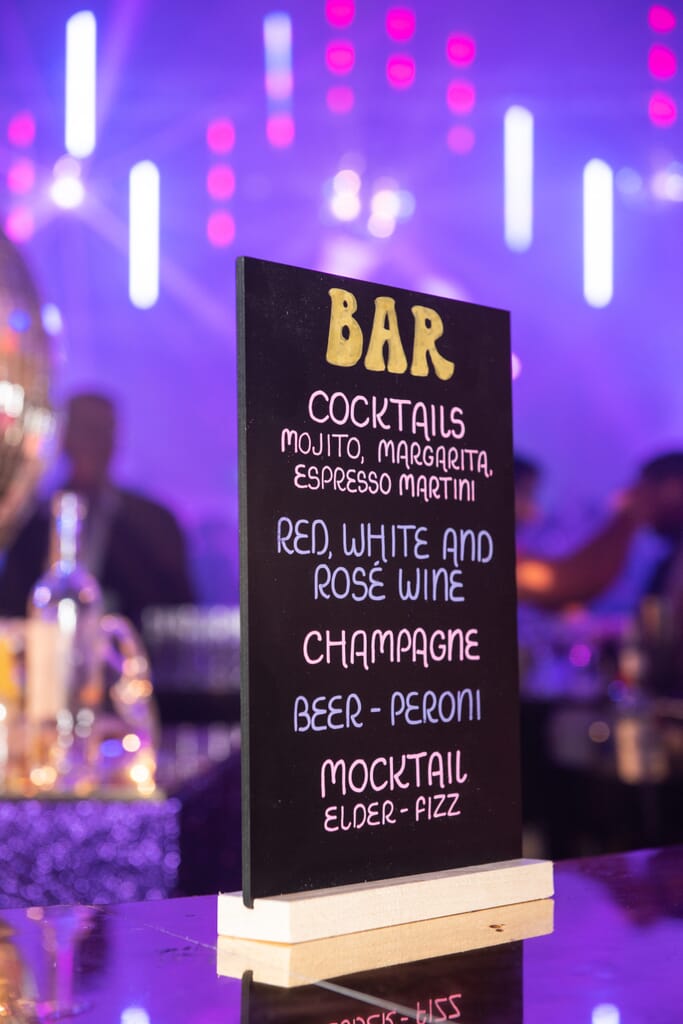 Logistics
It's time to think about the logistics: guests will probably enjoy one to three cocktails over an hour and it's always better to be overstocked rather than running out of drinks after half an hour. Mixers and garnishes are essential for a successful cocktail party, and again these can often be prepared in advance. Ensure you have enough ice for the duration of the event for both the drinks and keeping everything chilled – especially if you know the weather is going to be warm.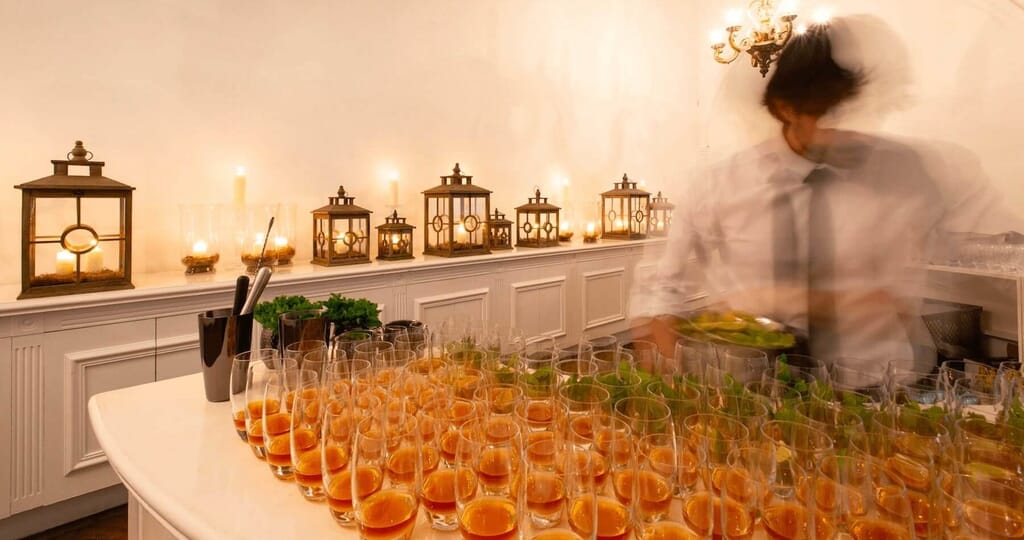 Glasses
It's not just the flavours that you need to consider – the type of glasses used are just as important for an epic cocktail party. Different drinks require different glasses, and they can effortlessly add style and sophistication to your soirée. Research whether certain cocktails require a particular glass and make sure you have spares at the ready as there is guaranteed to be a few breakages. You can invest in the glassware or there are plenty of reputable companies to hire them from.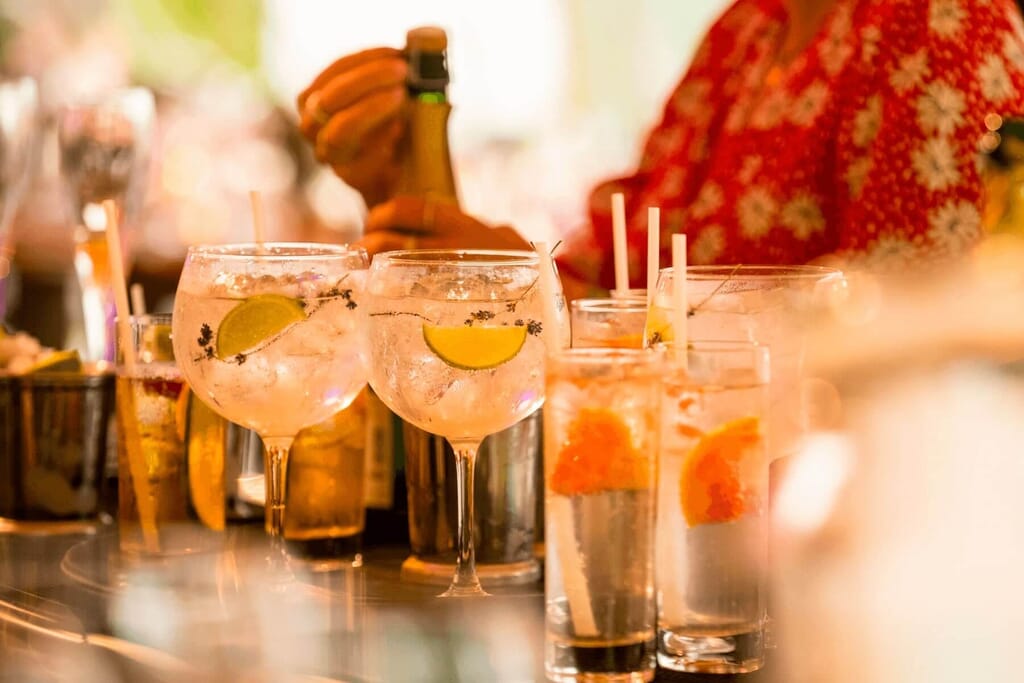 Mocktails and soft drinks
For the guests who aren't drinking, a fun mocktail will ensure they still get to enjoy the evening! You may also want to think about serving spirits, wines and beers for those who don't fancy a cocktail – the key to a successful event is catering for everyone's needs! This includes some mouth-watering nibbles such as crowd-pleasing canapés or even a mini grazing table. Luxury wooden boards overflowing with antipasti, bread, oils, cold meats and an assortment of cheeses will be the perfect accompaniment to your cocktails. Have a vegan or vegetarian option on offer too. Catering is incredibly important as you don't want your guests to start feeling hungry. Ensuring all needs are taken care of will promise a flawless cocktail hour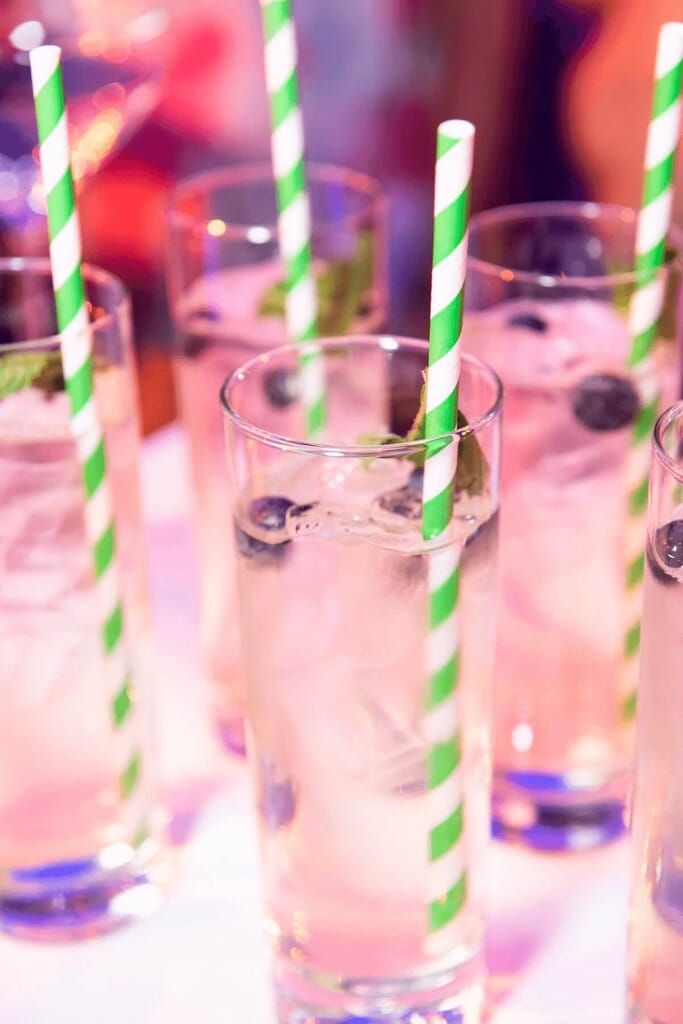 Party theme
Now we've covered the drinks and food, it's time to think about the style of your celebration. Will you be having a theme or colour scheme? If so, you will need to consider how you style your bar area or space where everyone will be mingling. It will have a huge impact on the overall atmosphere. Add a touch of luxury to your event with statement florals, an array of pillar candles and of course, the perfect music playlist. Whether you're having a laidback and informal vibe or a black-tie event, let your guests know the appropriate dress code on the invitations.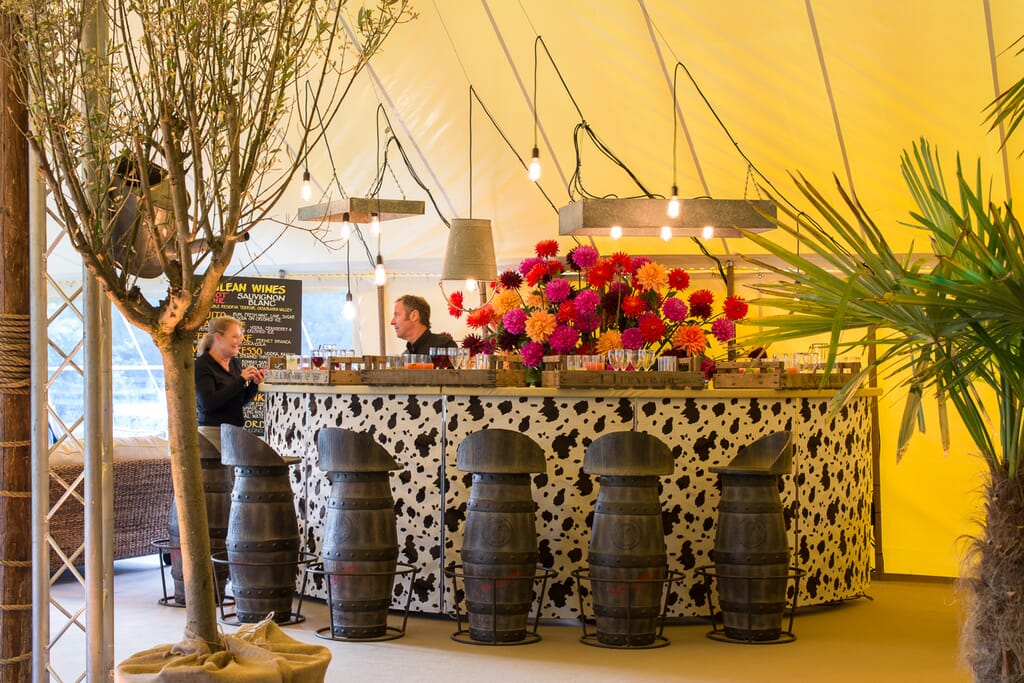 Cocktail party planning
It's a lot of information to take in, so if you need a hand planning a luxury cocktail party or private party in London, get in touch with the expert party planning team at Henry Bonas.