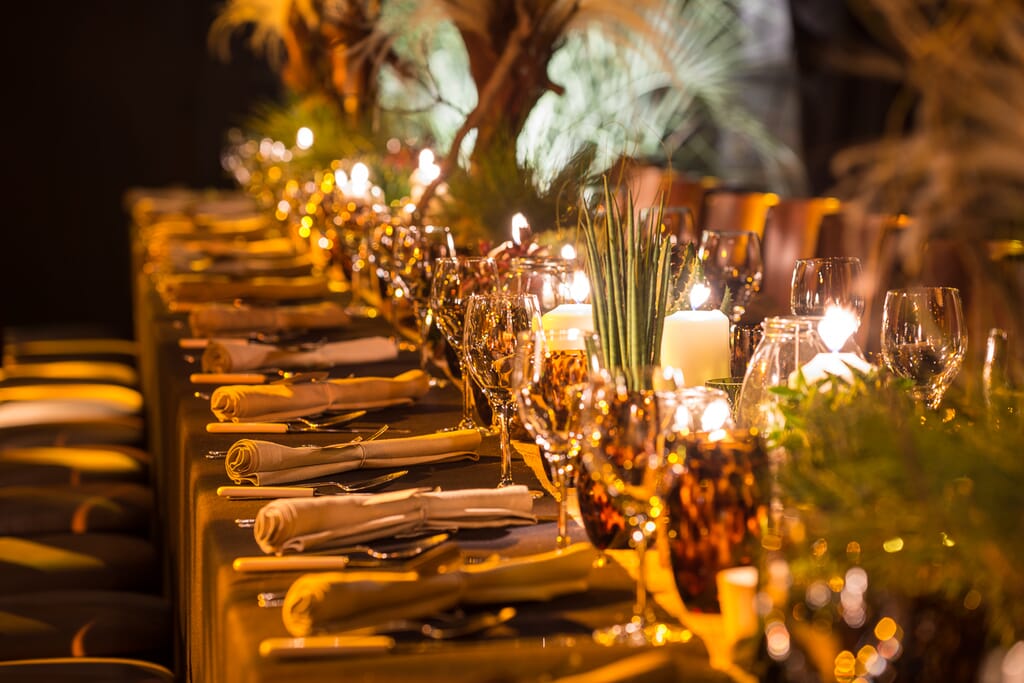 The events industry is a seasonal business with a summer scramble of outdoor parties, marquee weddings, barbeques and cocktail parties late in to the summer evenings. Then the clocks change, Halloween strikes and we hunker down for the quieter winter months, reflecting on some of the most memorable moments of the year before getting stuck into Christmas and New Year's Eve parties.
Our business is now in its twelfth year and we have become renowned for creating spectacular themed productions at private parties, and 2015 has been no exception. Think African savannah to Argentinian steakhouse, and open air festival to a London operetta, and everything in between!
Our production team is now so experienced that our clients very often give us their chosen theme, followed by a blank canvas to design and produce spectacular parties. The fun begins there and doesn't stop until the lights go down!
At the African themed birthday party, guests arrived to the sound of African drums and music from an upbeat Senegal band. An assortment of succulent meats roasted away over open fire pits and guests enjoyed Serebeti Mojitos and Madikwe Sundowners before sitting down to a safari dinner under the great African sky. Zebra bar, tree trunk tables, camp fire flames, African grasses and a mirrored dance floor representing a water hole – yes we had a crocodile there as well!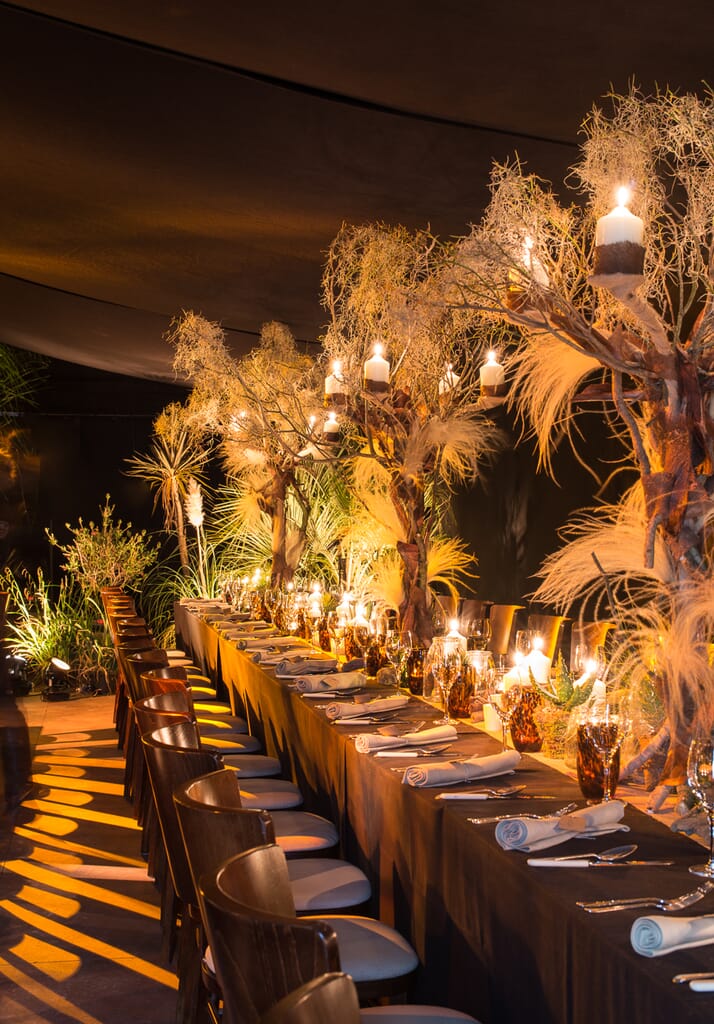 The Gaucho party again transported guests into an illusionary world of cow boys riding the plains of Argentina. We barbequed a whole cow Asado style on an open fire and guests danced the night away to a Latin American 12 peice Cumbai band, whilst falling off a bucking bronco. Instead of everyone sitting down for dinner, guests mingled around as our staff circulated various Gaucho delicacies. With lots of cowhides, barrels and wagon wheels, fires and atmospheric lighting the party didn't stop until the sun came up!
One of my favourite weddings of the 2015 season was a traditional English country garden afternoon tea party. After the wedding service guests came back to the bride's parent's garden and had delicious afternoon tea. A four piece jazz band played in the background and everyone toasted the newlyweds before they jetted off on honeymoon. The atmosphere was very romantic, traditional and English with bunting, guy ropes, crisp champagne and tiny scones with clotted cream – we love the English summer!
Thinking back on 2015 and previous wedding and parties I realise that I am very lucky to be able to work in such a creative and fun industry. We are already planning a number of exciting weddings and parties for 2016, so watch this space!
Wishing you all a very merry Christmas and a happy New Year and thank you for reading – remember it is the people who make a party!