Entertainment Ideas For Your Next Party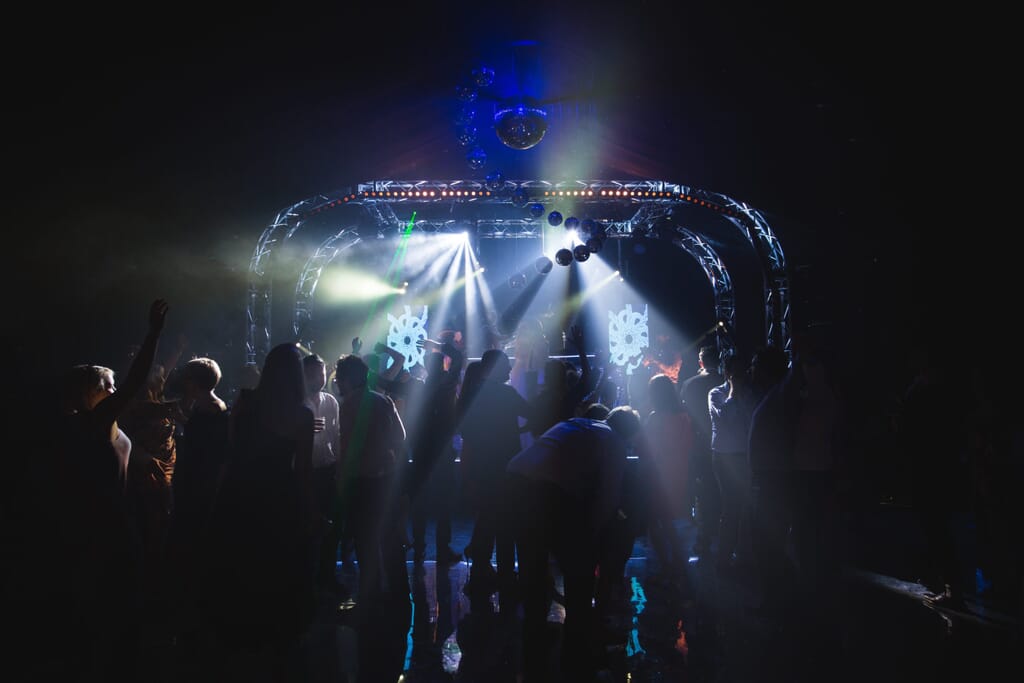 – that extra element that will make your party memorable long after the last cocktail has been drunk. Here are a few of our favourites from this year's parties that have really added the WOW factor!
Madame Galina Prima Ballerina. Words cannot adequately explain this hilarious part-panto dame, part-ballerina, part-clown act – perfect for an after-dinner rouser to get the party started – expect loads of audience participation.. At this 50th birthday party in September, 'she' had the guests roaring for more!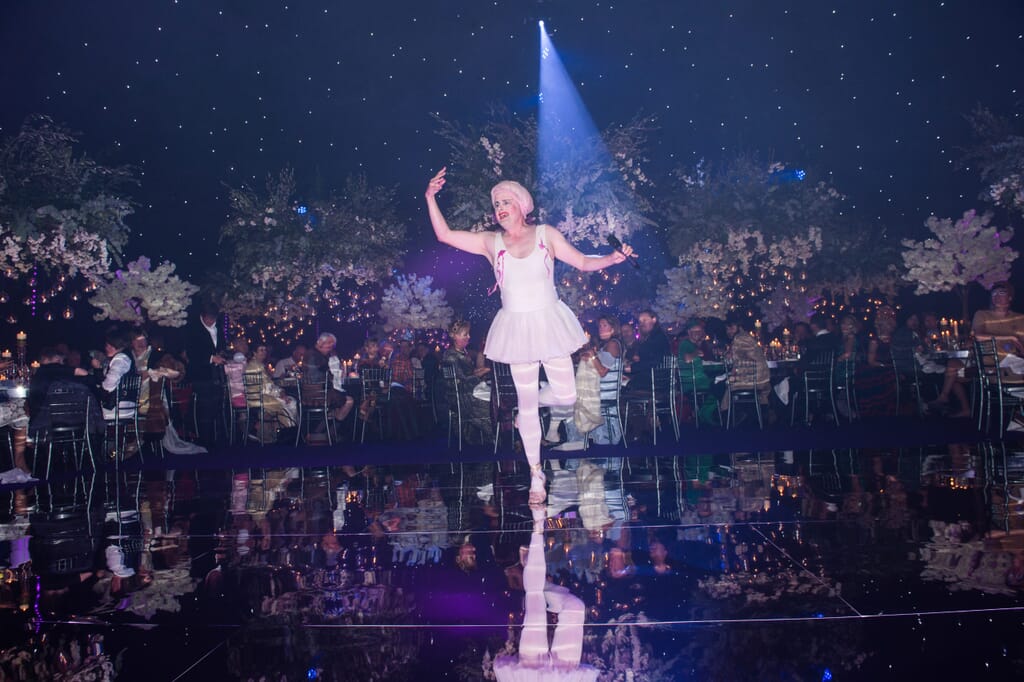 Ibiza DJs – we can fly in your favourite Ibiza DJ for your party, then fly them back out to Ibiza again to complete their set, as we did this summer for a fabulously fun Cotswold wedding.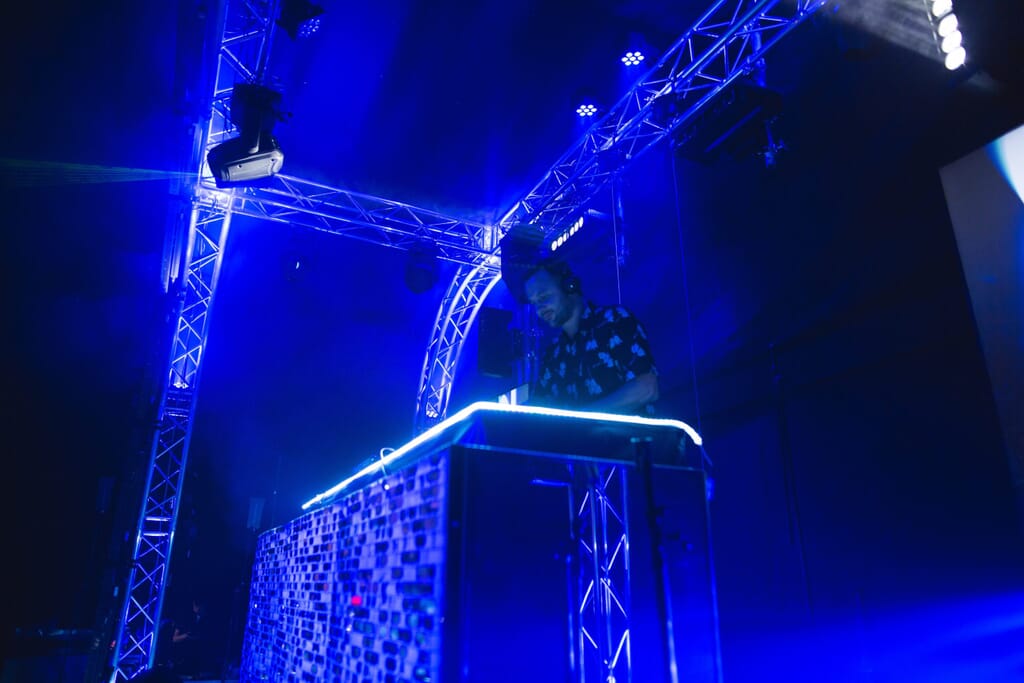 The Troubadours
This Nice-based band are in demand around the world, and it's no surprise why. It's not every day you come across a band that can burst into any room, in any country, full of unsuspecting diners and cause an immediate flurry of excitement… but somehow these guys do it, every time, and in style! A perfect walk-around band that can turn themselves to any song request you may have.
The Troubadours pride themselves on their simple approach when it comes to showing people a wonderful time. They have no need for a stage, sound system or lights. It's just them, an acoustic & electric guitar, a double bass and a miniature customised drum kit.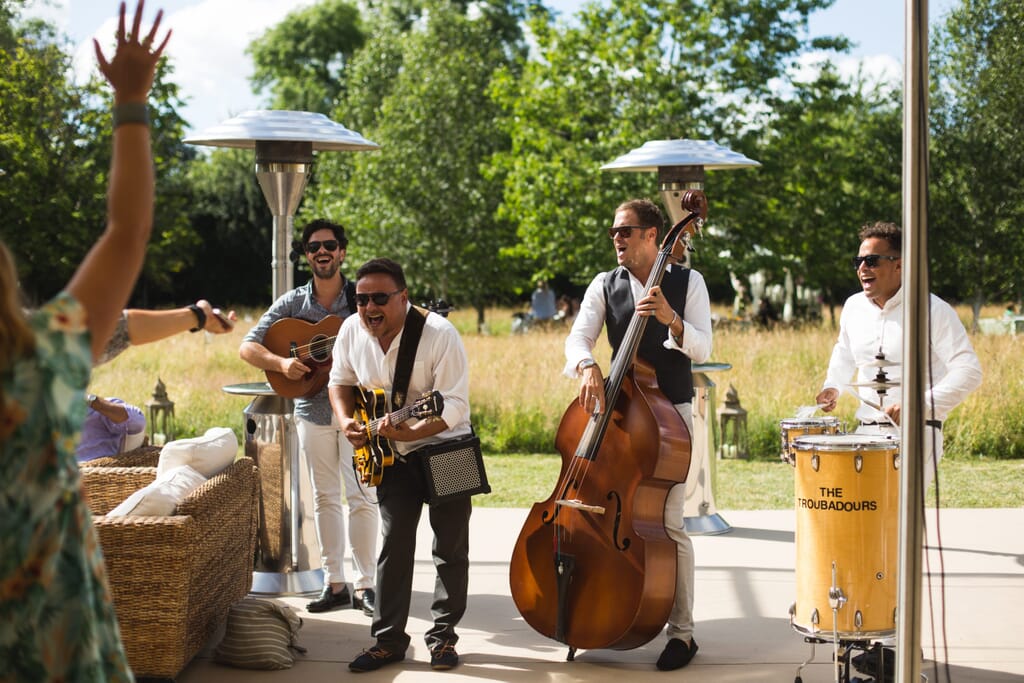 For a big impact, a twelve-piece party band is the perfect way to get everyone up and dancing. A great stage presence combined with audience interaction means you are guaranteed a high energy dance party.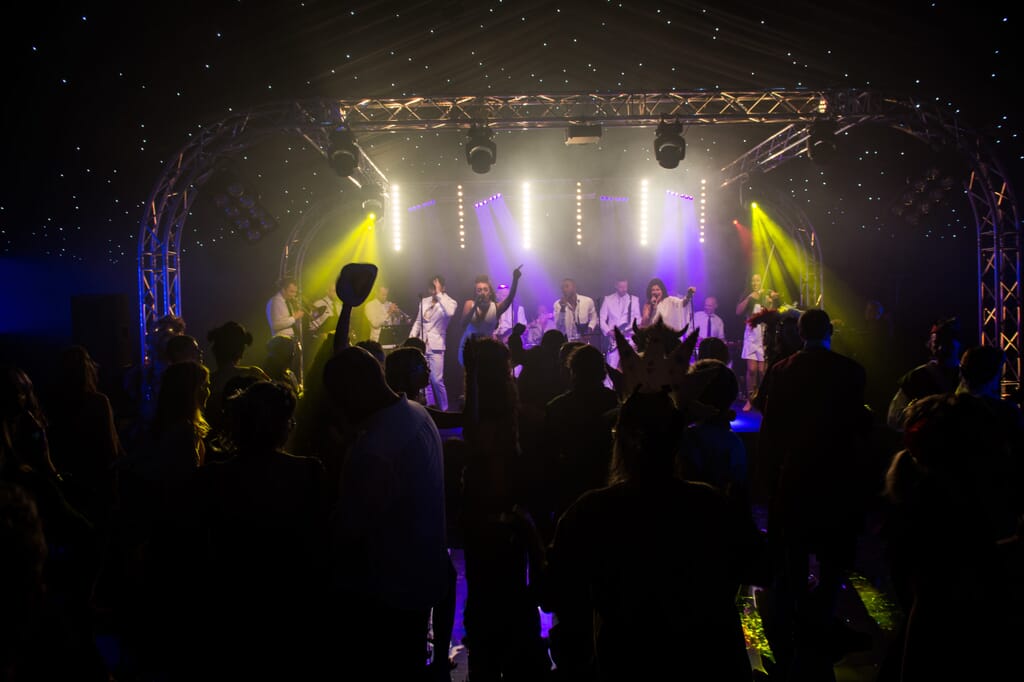 Jazz trios can lend a lovely relaxed feel to an outdoor party or wedding – a 60th birthday party this summer was the perfect backdrop to not only this jazz trio but also to a traditional brass band that played during the warm afternoon's drinks reception before guests took their seats for dinner in a traditional pole tent marquee. You can't get more British than that!
It's not just the musical element that can transform a party – at a fairly tale 21st birthday party we had real mermaids swimming in lakes, Snow White and seven dwarves organising the car parking, Humpty Dumpty and Jack and Jill causing mayhem during the drinks reception. This was all before a fortune teller and shisha pipes arrived for after dinner amusement along with a fabulous party band and DJ.