Tipi Tents - Why we love them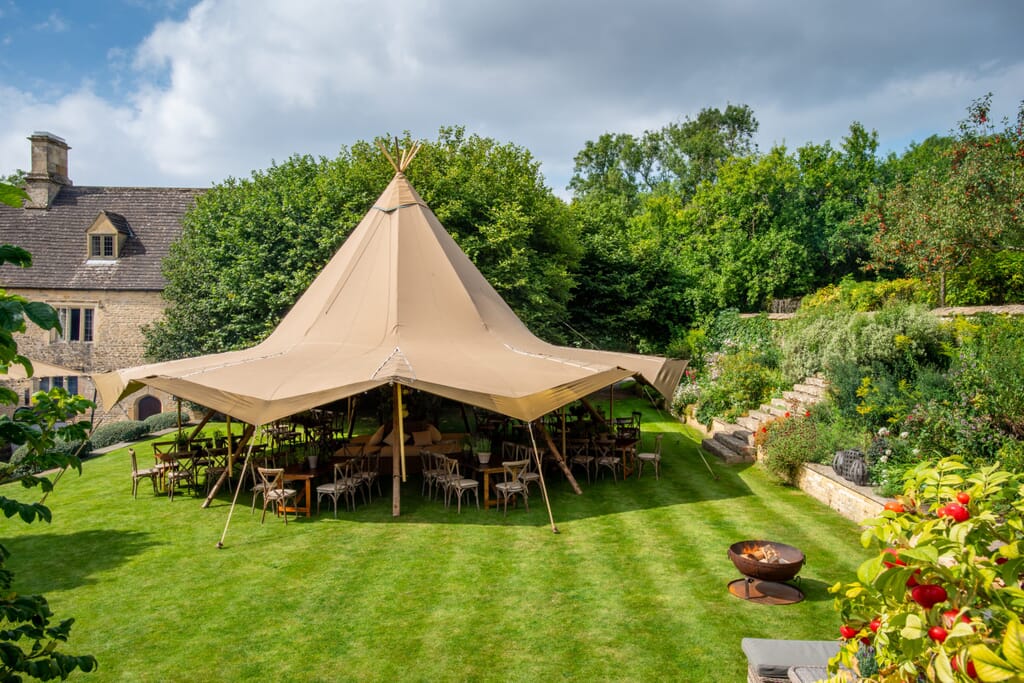 Here is why we love them…
Flexible
Based on a Scandinavian design the Nordic-inspired tent allows great flexibility and can be interconnected creating large spaces for dining, dancing, bars and chillout areas. With an organic coloured canvas and wooden poles they form a natural cone shaped tent.
They also look awesome at Halloween parties!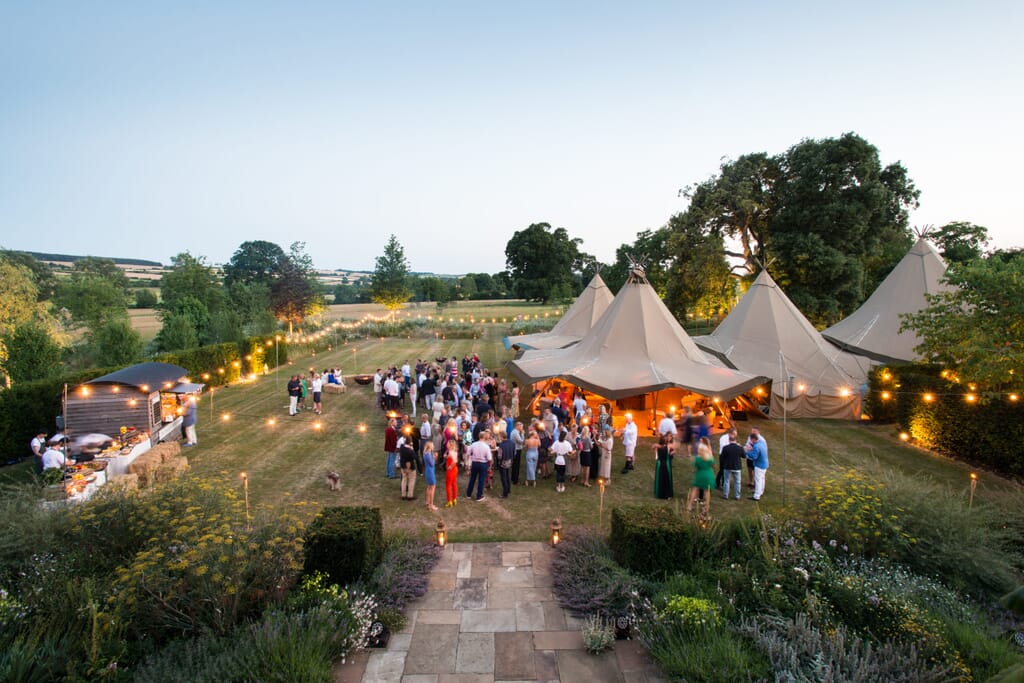 Make it your own
They offer a blank canvas to decorate the internal space. Ideal in winter with log burning fires and awesome in the summer months with the sides all open. Tipi weddings are wonderfully romantic and natural – they are also brilliant to dance in. One of our favourite winter parties was in a tipi tent and the theme was Après Ski – log fires, wooden bars, reindeer hides and retro all in one ski suits on the dance floor!
Love Rustic
Tipis tents create the ultimate rustic vibe and go brilliantly with plank style tables and wooden cross back chairs. Also ideal for round bars in the centre and hanging arrangements. We will never forget organising a party in the Cotswolds in the barmy summer of 2018 in tipi tents – beautiful, simple, rustic charm.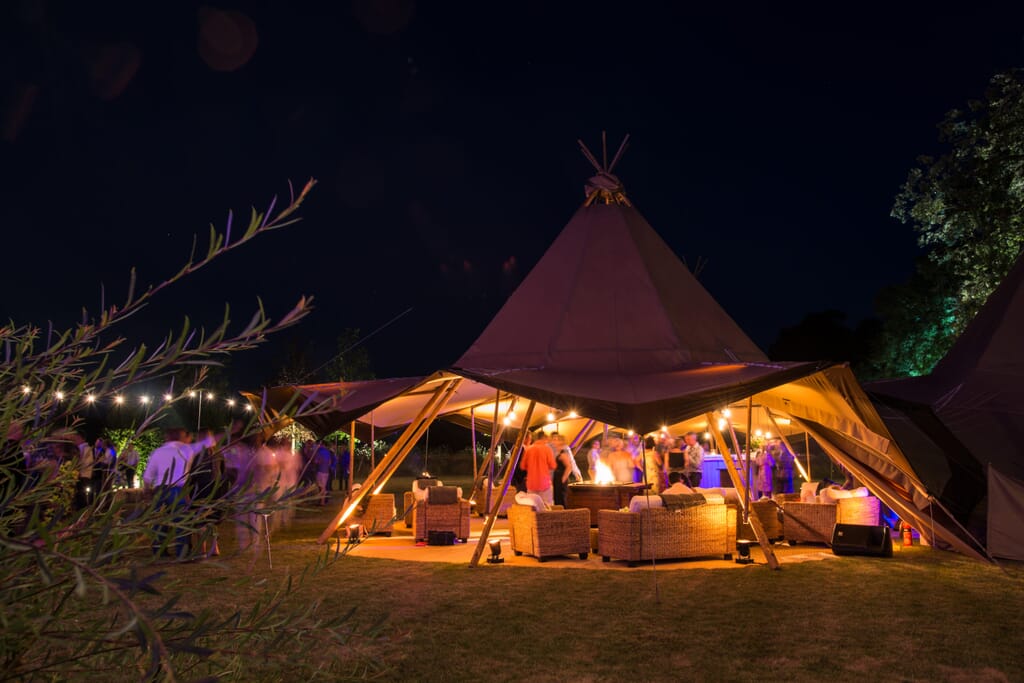 Atmosphere
There is always a fantastic atmosphere in tipis and they are wicked to dine in. With masses of candlelight, long or round tables and creative lighting – guests absolutely love them. By adding several different connecting tipis you can create dancing and bar areas without splitting the party.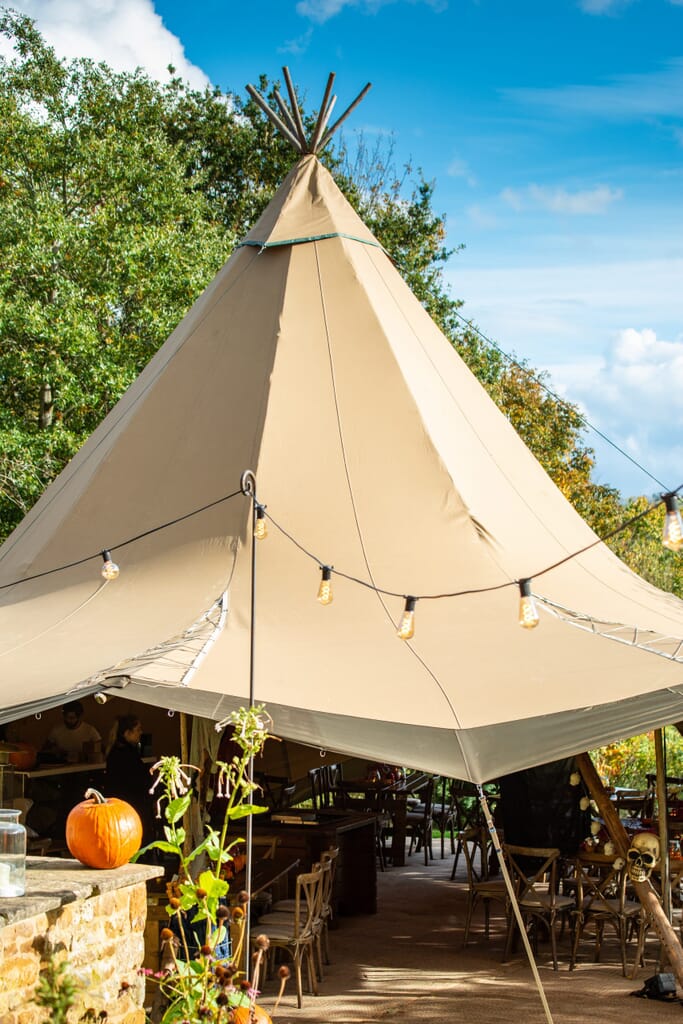 Glamping
Why not carry on the theme with a glamping village for the guest accommodation. Smaller bell tents offer a great option for all the guests to stay on site avoiding that dilemma of booking taxis in the countryside. We love to add a glamping survival kit filled with all the essentials and some treats for guests. Most glamping tents come equipped with beds and bedding so guests don't need to worry about packing a duvet.
If planning your outdoor tipi wedding or party is a daunting prospect or you just don't have the time as luxury party planners Henry Bonas are here to help – please get in touch!