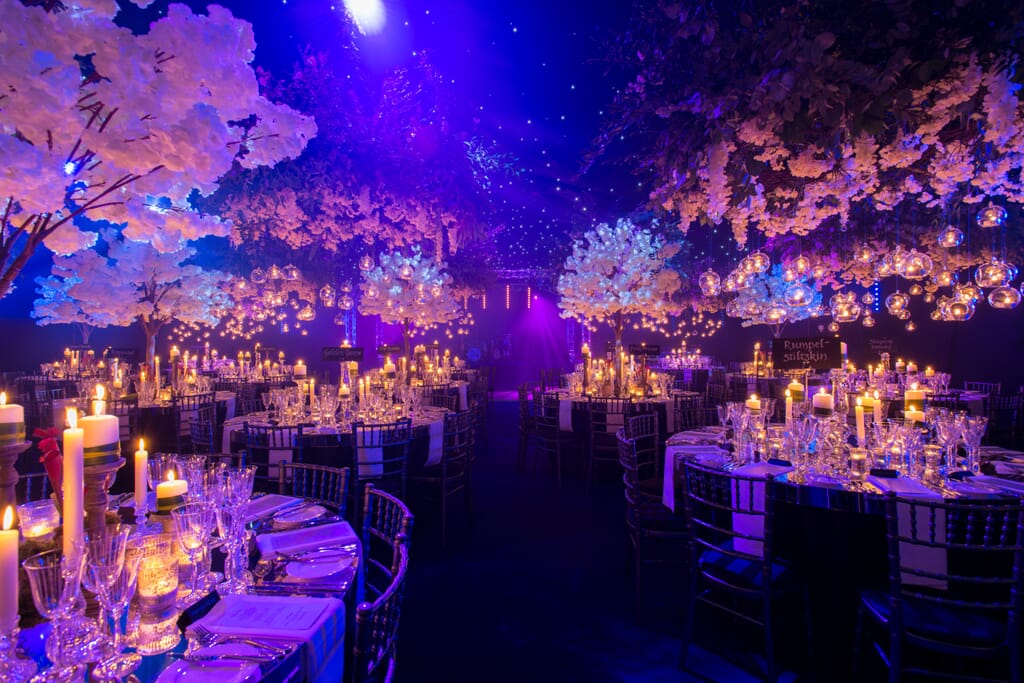 01 Services
Catering
Creative Production
Entertainment
Music
Planning and Design
Project Management
Sound, Light and Tech
Technical Production
Light Displays
Marquees
The brief
Think Snow White and the Seven Dwarfs, Little Red Riding Hood, Little Bow Peep, Hansel and Gretel, Mermaids, Kings, Queens, Princes and Princesses.
This is what we created for 250 guests in a magical marquee and stunning private garden in South Gloucestershire.
Surprise after surprise and pure entertainment. Awesome food, drinks, music and cabaret. It was one of the most fun and fast parties that we have ever created.
Even our fortune teller could not predict what was going to happen next!
Magic, fun and laughter – a return to childhood…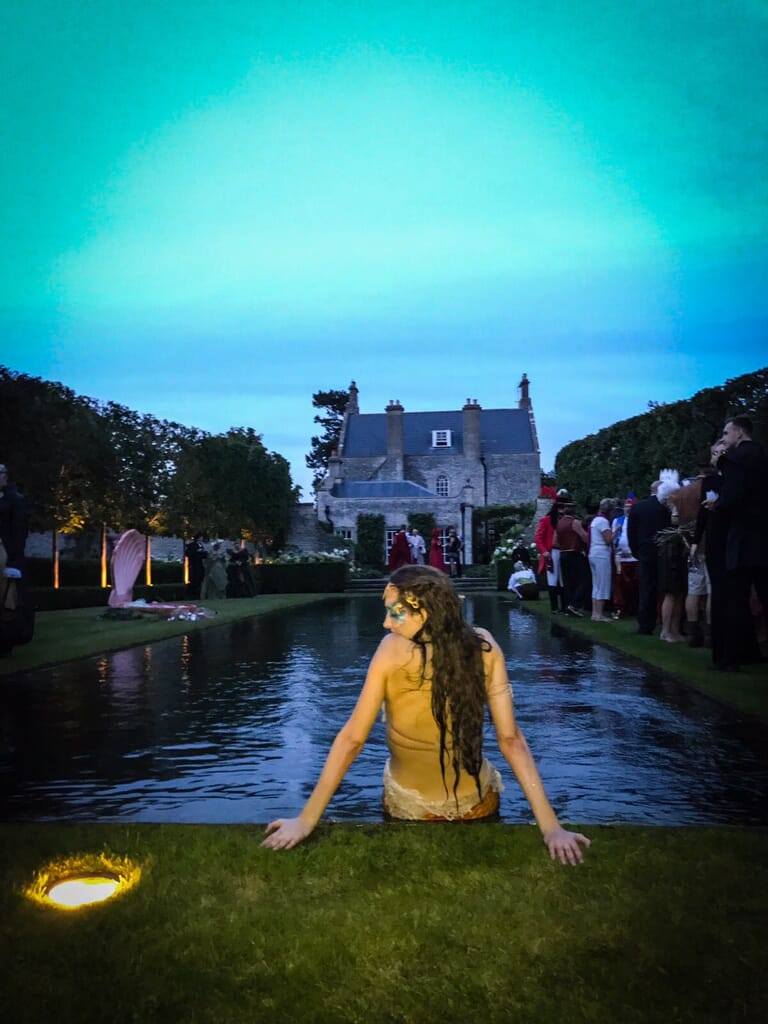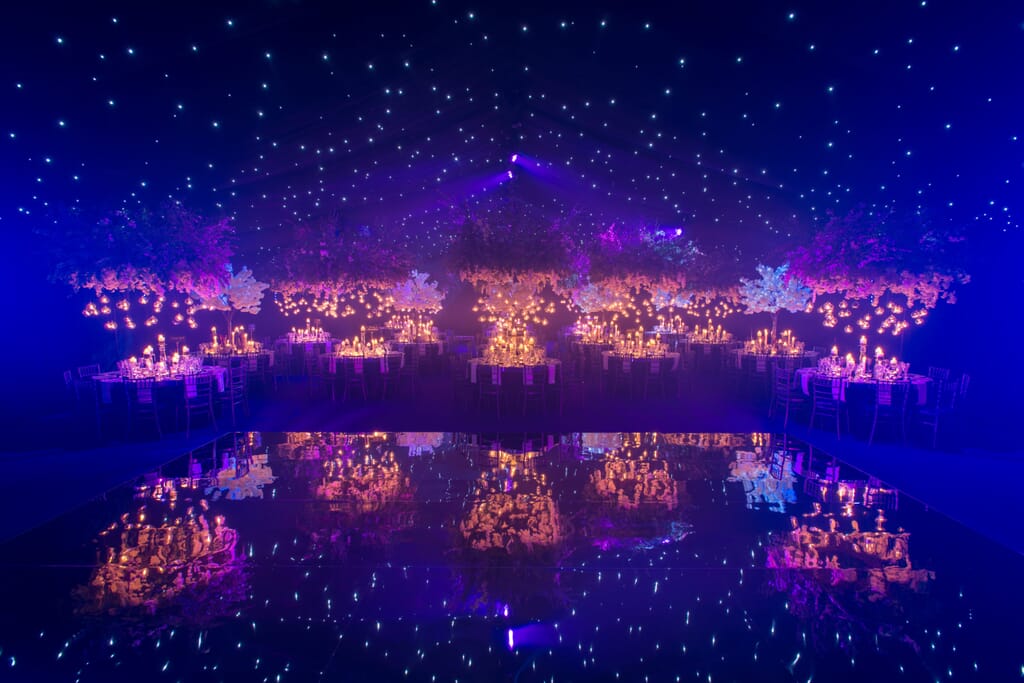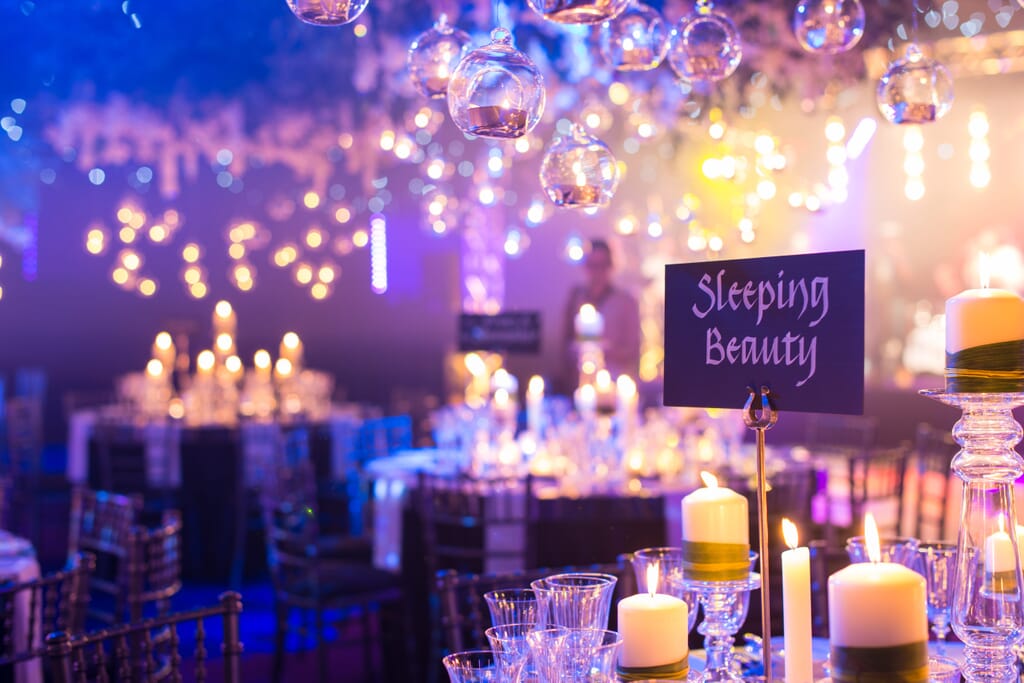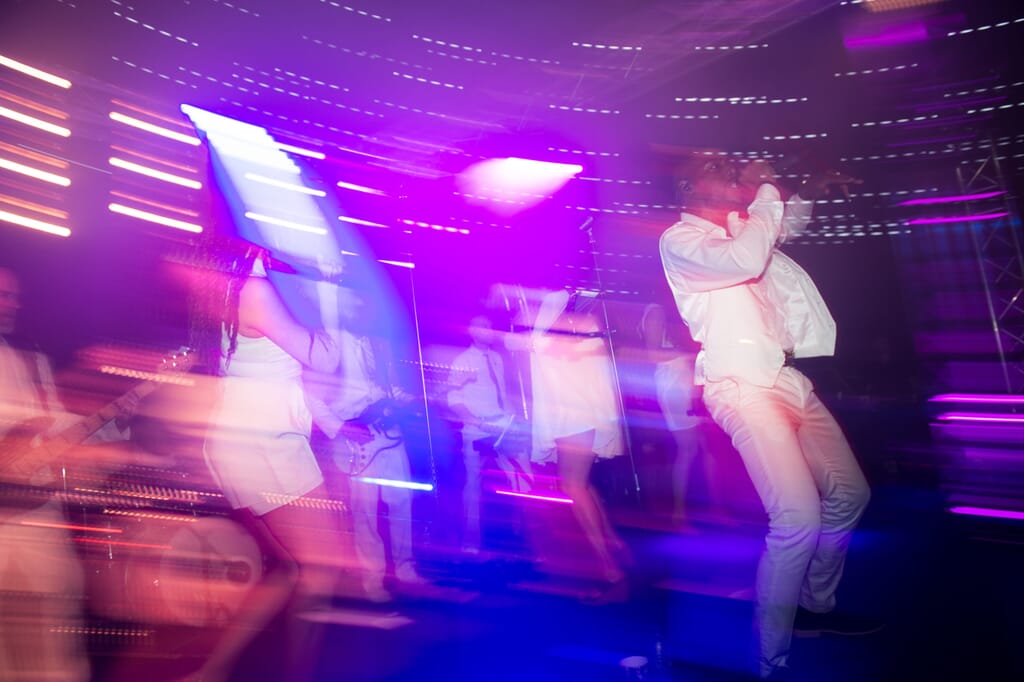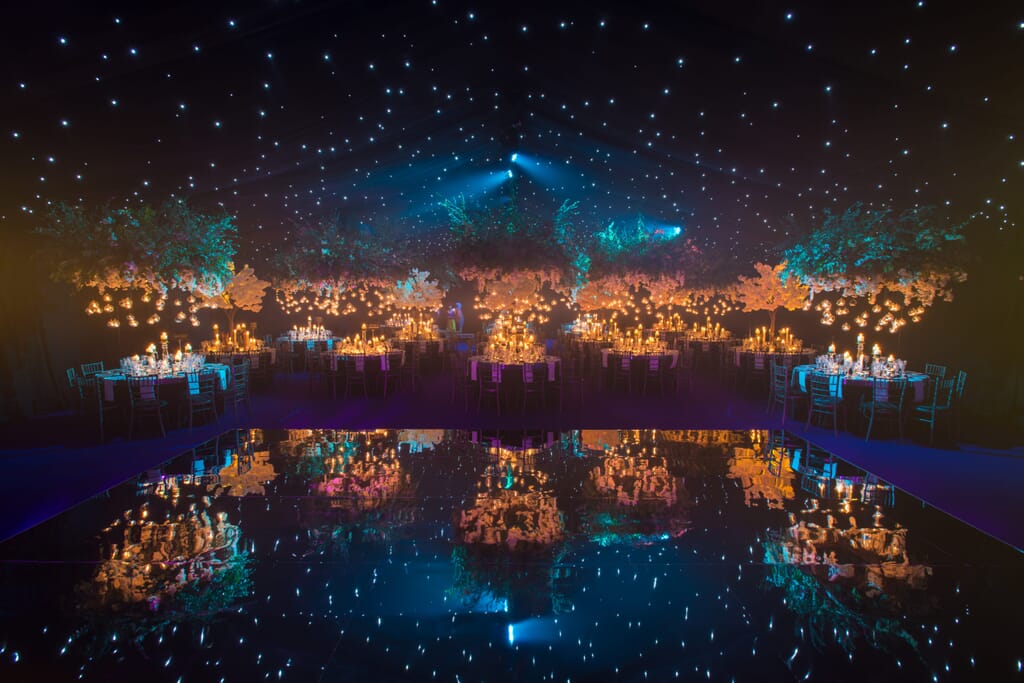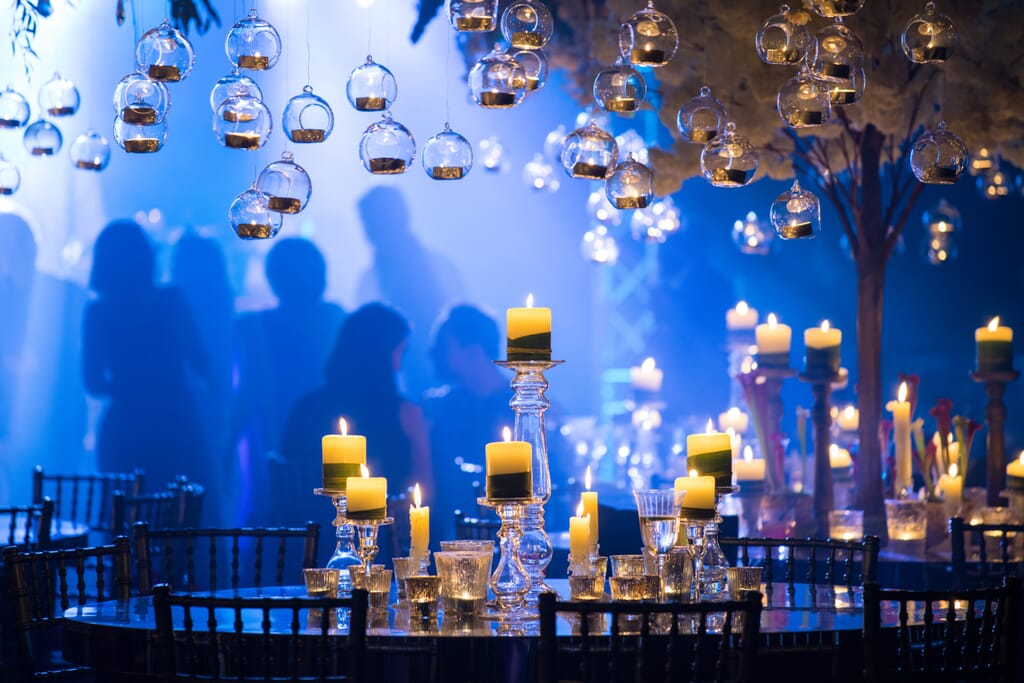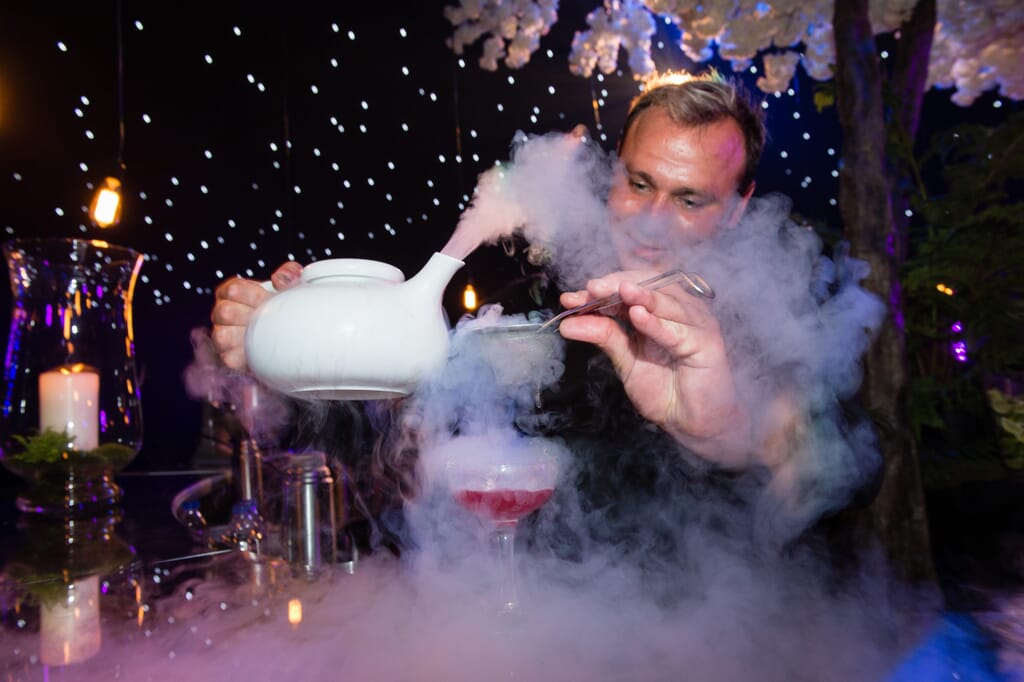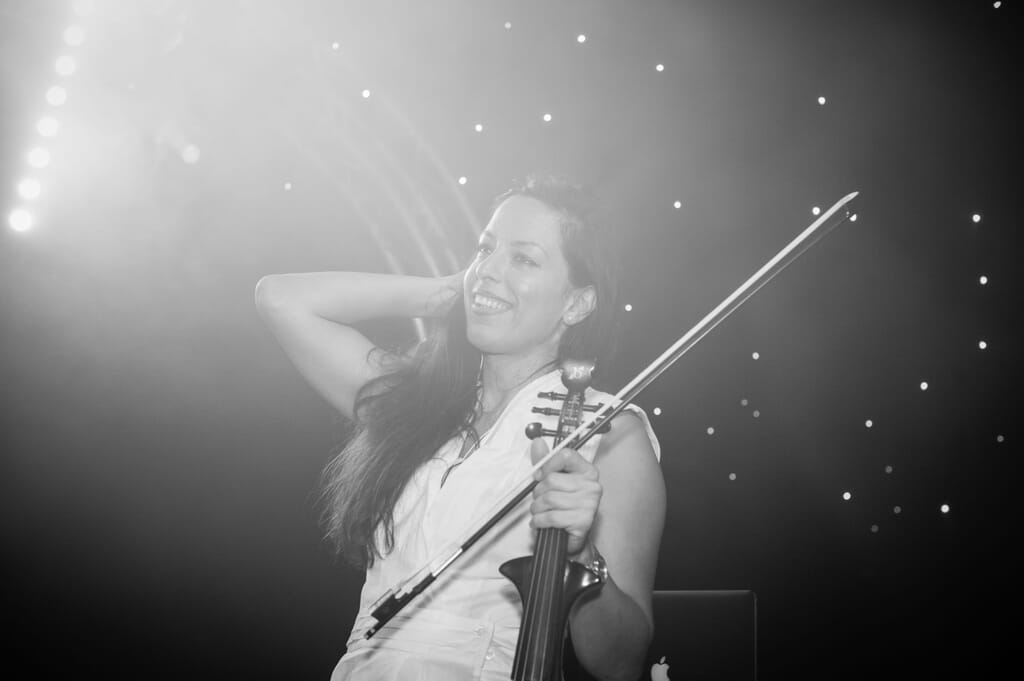 "Well, what a party! It was a triumph, I'm sure you know. The best ever! Thank you so much. Its taken me all week to recover and I'm still not feeling 100% but, it sure was worth it. Special mentions: The marquee, the decorations, the flowers (!!!!!) the lighting - just stunning. And our head-dresses were genius. The amazing make up artists who were sensational and made us feel 'beautiful' and 'magical'. They really were so good at what they did. Wesley's food was delicious and brilliant on every plate - he is indeed a master chef. The Fortune Teller was so popular, the fires and smoking pits were a big success and the Band - well they are the best music set we've ever known (and so say our friends) and were missed when they finished for the night . . . not that it stopped us leaping about on the stage. Thank you for master-minding and presiding over the best of evenings, the most memorable of parties. It was one to remember, all our lives. You are a master of your work and a delight to know. Thank you so much!"