How to Plan for Success with Your Christmas Party

Venue
Choosing from the myriad of venues in London is often the starting point for many of our clients, and can often be the most daunting – there is so much choice from traditional museum locations, to funky warehouses in East London, cool rooftop terraces in members' clubs, to intimate restaurants for smaller groups.
Luckily, we have designated location finding agents keeping up to date with all new and existing London venues, and once we have found out exactly what you want, or more often don't want, we can tailor a proposal just for you for planning a Christmas party in London.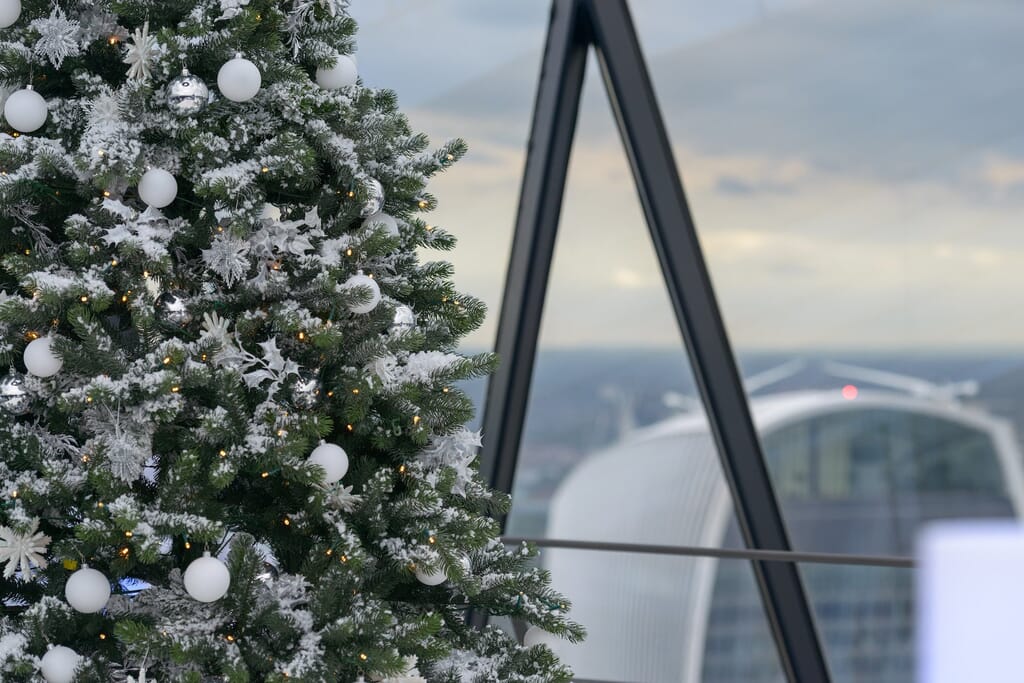 Plan Ahead
As all top London venues will be booked out months, if not years in advance, it is essential to act early and commit to a location and not have a last-minute panic in October! Creating beautifully curated parties takes time and effort, and so to secure the very best suppliers and entertainment try to have your London venue confirmed as soon as possible.
We have found that as soon as you have decided on the venue, all the other fun bits fall into place!
Theme
Styling and theming are obviously paramount for Christmas parties, and only you will know whether your guests will be comfortable with a full blown themed party, an elegant dinner dance or cocktails with a view atop one of London's many iconic buildings. We can guide you through the process, and create the perfect party environment no matter what venue you choose!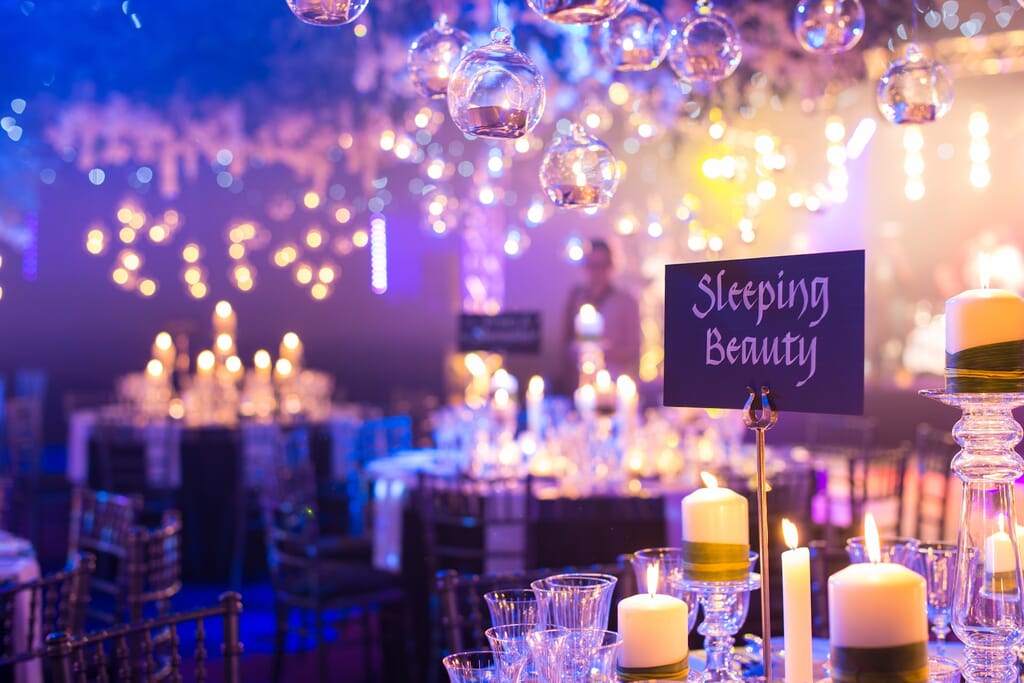 Entertainment
No party is complete without music, so think carefully about what sort of entertainment you will need for all aspects of the party – cool background music as guests arrive, a party band or tribute act as the main event, and then a great DJ to keep everyone dancing all night.
Our entertainment and music agents can find you the most current, coolest live bands, DJs, and professional acts that will wow your guests from start to finish.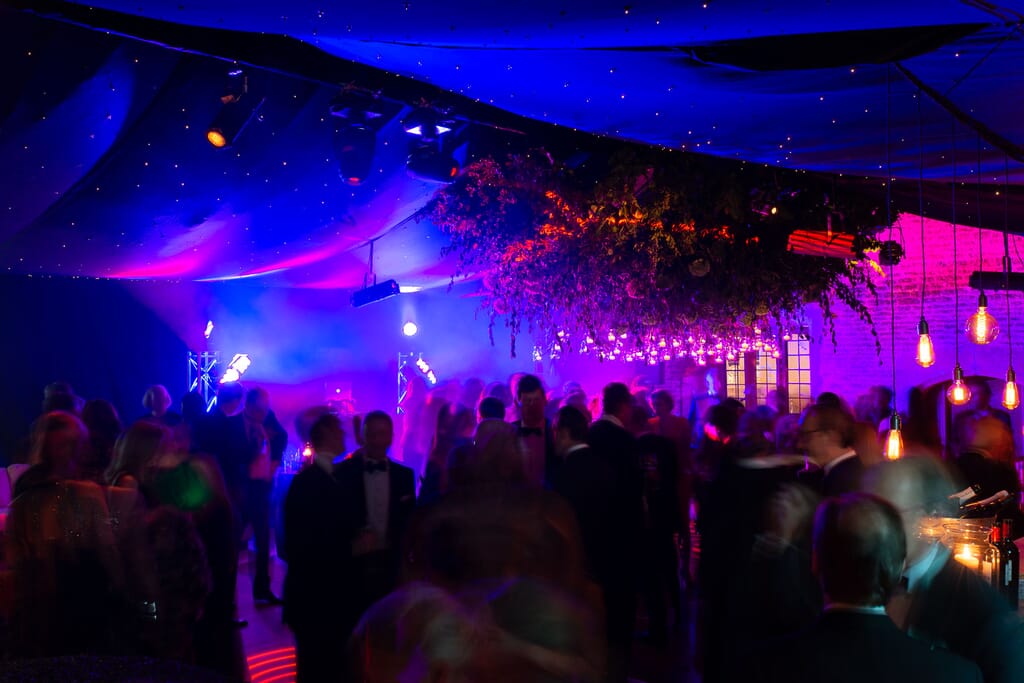 Food and Drink
London is the hub of British cuisine, so make the most of what is on offer and choose from a wide range of options for your party. Established restaurant venues will obviously have their in-house chefs available to curate your party menu, whereas 'blank canvas' venues tend to offer a wider range of catering suppliers to choose from.
Having worked with the top catering companies in London, we can offer advice and reassurance in selecting the best one for your event. Food tastings are essential to test the presentation and quality of what will be served on the night. Make it fun, simple, and delicious!
Cocktails can be a fun way to tie in the theme of your Christmas party – make it entertainment in itself with bar flairs and molecular cocktails, overflowing with dry ice and theatre.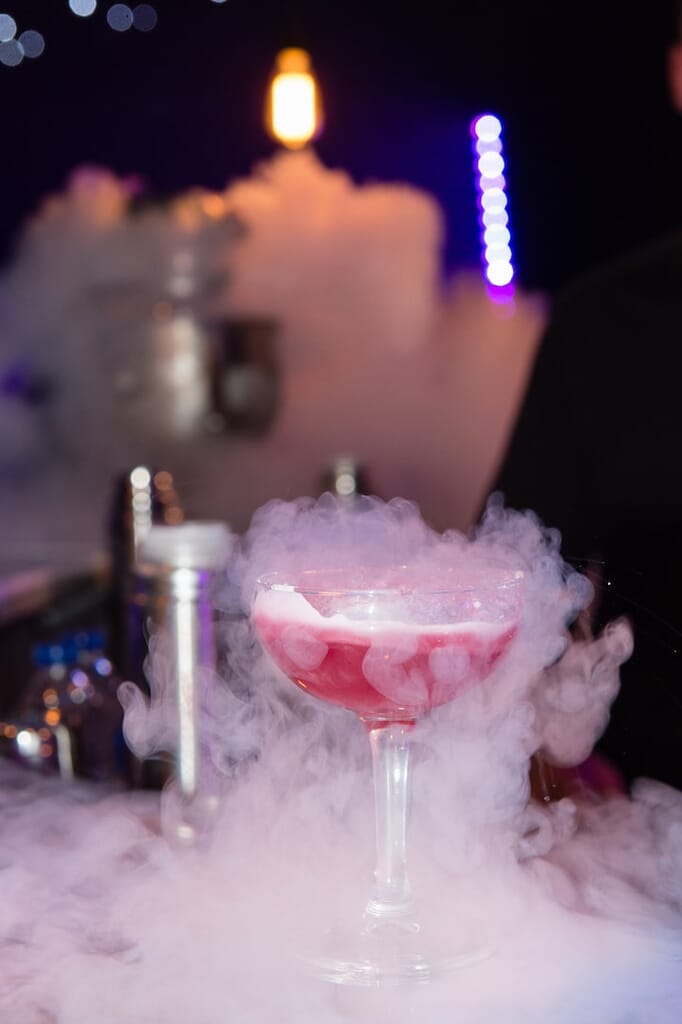 Here are a few ideas for your next Christmas party in London:
Ride the ABBA tribute resurgence (did it ever go away?) and go all out with a 70's disco extravaganza with Bjorn Again, the best ABBA tribute band around. Grab some delicious bowl food, a funky cocktail, then hit the all night long!
For a more refined party, you can't beat one the multitude of iconic museums and historic buildings in London – The Wallace Collection, One Marylebone and the V&A all offer large spaces that can be styled to create a stunning backdrop for your party.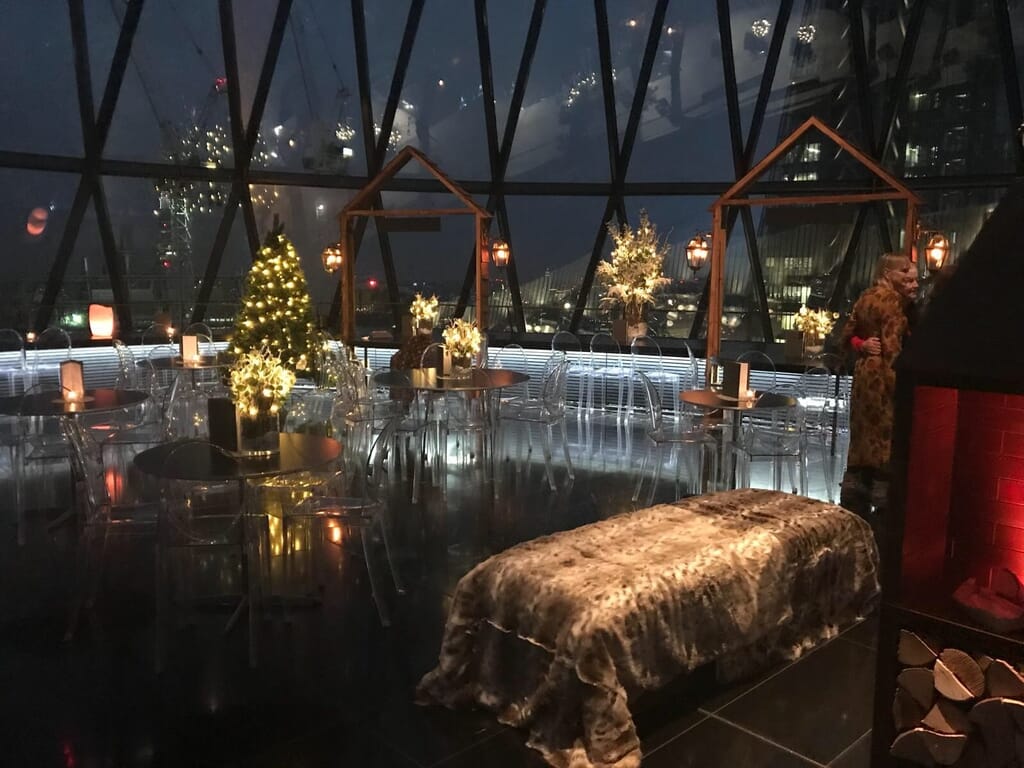 For smaller numbers of guests, you are really spoilt for choice – this is a where you can make an intimate party really special for your guests with views of the city in heated rooftop bars, or sip cocktails in a members' bar. Sometimes smaller venues require little additional theming required as the views speak for themselves – you can't beat The Gherkin for a bar with a view.